Feb. 25, 2008
Announcing the Winners of the Safely Home Contest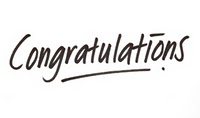 Congratulations to this month's book giveaway winners! All three will be receiving a brand new, signed copy of Randy's novel Safely Home.

The winners are:

1) undividedheart
2) vertigo
3) Letha Schrader (posted as anonymous)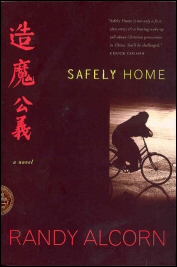 Winners, please e-mail me as soon as possible at Stephanie@epm.org with your mailing address and who you would like the book signed to.

To all who entered, thank you. Those of us here at EPM have so appreciated and enjoyed reading your kind comments and learning how the Lord has used Safely Home in your lives.

For those who would still like to read the book, starting today and through the month of March, Safely Home will be available at the EPM website for the special sale price of $7.00, discounted from $11.19.

In addition to the randomly drawn winners, we chose to send Safely Home to some other worthy commenters. I'll let Randy explain:
I read all the comments submitted for the drawing, and really enjoyed them. They were very encouraging. Every once in a while I felt led by the Lord to give away an extra copy of the book to someone. So I'm taking the liberty, in addition to the three winners who were drawn, to give signed books to Kendra, Ashley Weis, Robin, Joann Harrison, and Penny Dorsey. I guess that makes eight winners instead of three. Thanks again for everyone who entered. I look forward to giving away lots more books in the future.
Thanks for those words, Randy. That's all for now. Check back on Friday, March 7 to enter the next giveaway!

Stephanie Hallman
Promotions Director
Eternal Perspective Ministries
Comments