June 10, 2010
Giveaway of the Month: If God Is Good Booklets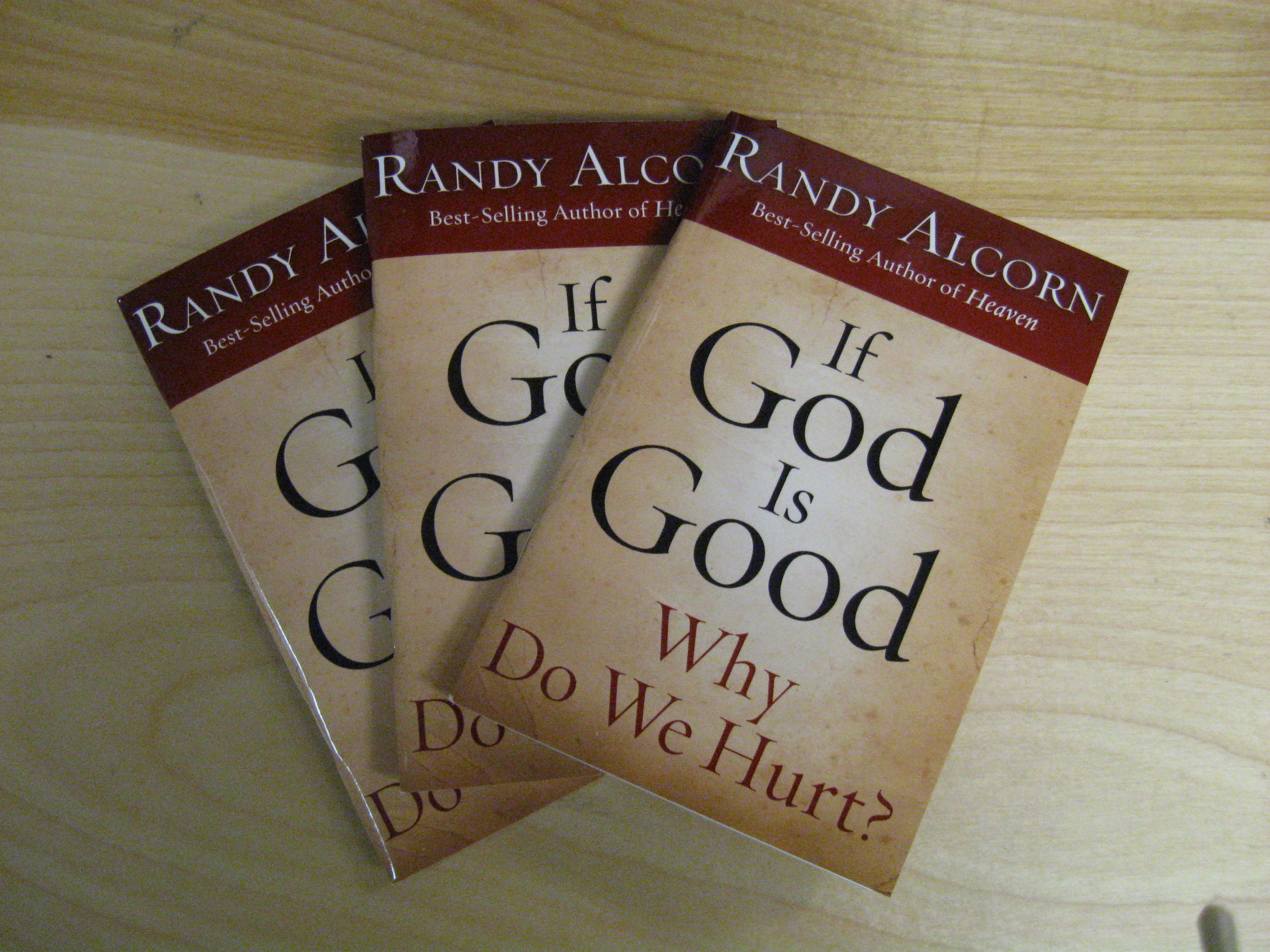 Hi, I'm Stephanie Anderson, promotions director at EPM, and I'm a guest on Randy's blog to encourage you to enter this month's blog giveaway! Three randomly drawn winners will receive a packet of the new If God Is Good: Why Do We Hurt? booklets, and one grand prize winner will receive the booklets, as well as a copy of Randy's book If God Is Good.
Special 10-pack, ideal for church giveaways, grief support group members, or individual gifting to a loved one

Out of the deepest hurts of the human condition, Randy Alcorn brings into clear focus our most pressing questions about evil and suffering—including those that wrench our souls when we or someone we love is victimized by evil or assaulted by disease.

On this troubling but inescapable topic, you'll find frank acknowledgment of the inherent limitations that set humanity apart from the God who has none. There's also generous, real encouragement that brings God nearer in our understanding when we need His comfort the most. And amid our heavy doubts and swirling confusion on this topic, Randy Alcorn points us ultimately towards Jesus—the only answer bigger than the questions.
How to enter the giveaway:
Leave a comment on this blog post by Sunday, June 27. (If you're reading this post on Amazon or elsewhere, visit Randy's blog at www.epm.org/blog to leave your comment.) Need help posting a comment? Contact me at stephanie@epm.org
The three randomly drawn winners will be announced in a blog post on Monday, June 28, so be sure to check back and see if you won.
If you're a previous winner, rather than entering, we'd encourage you to share this giveaway with friends who are not familiar with Randy's books and Eternal Perspective Ministries.
By the way, during June, all purchases from EPM will include a complimentary If God Is Good booklet. We're encouraging you to read the booklet and join the "Give Away 10 in 2010" challenge. (Booklets available from EPM in packets of 10 for $10.00, retail $19.90.)
Here are some ideas for giving them away: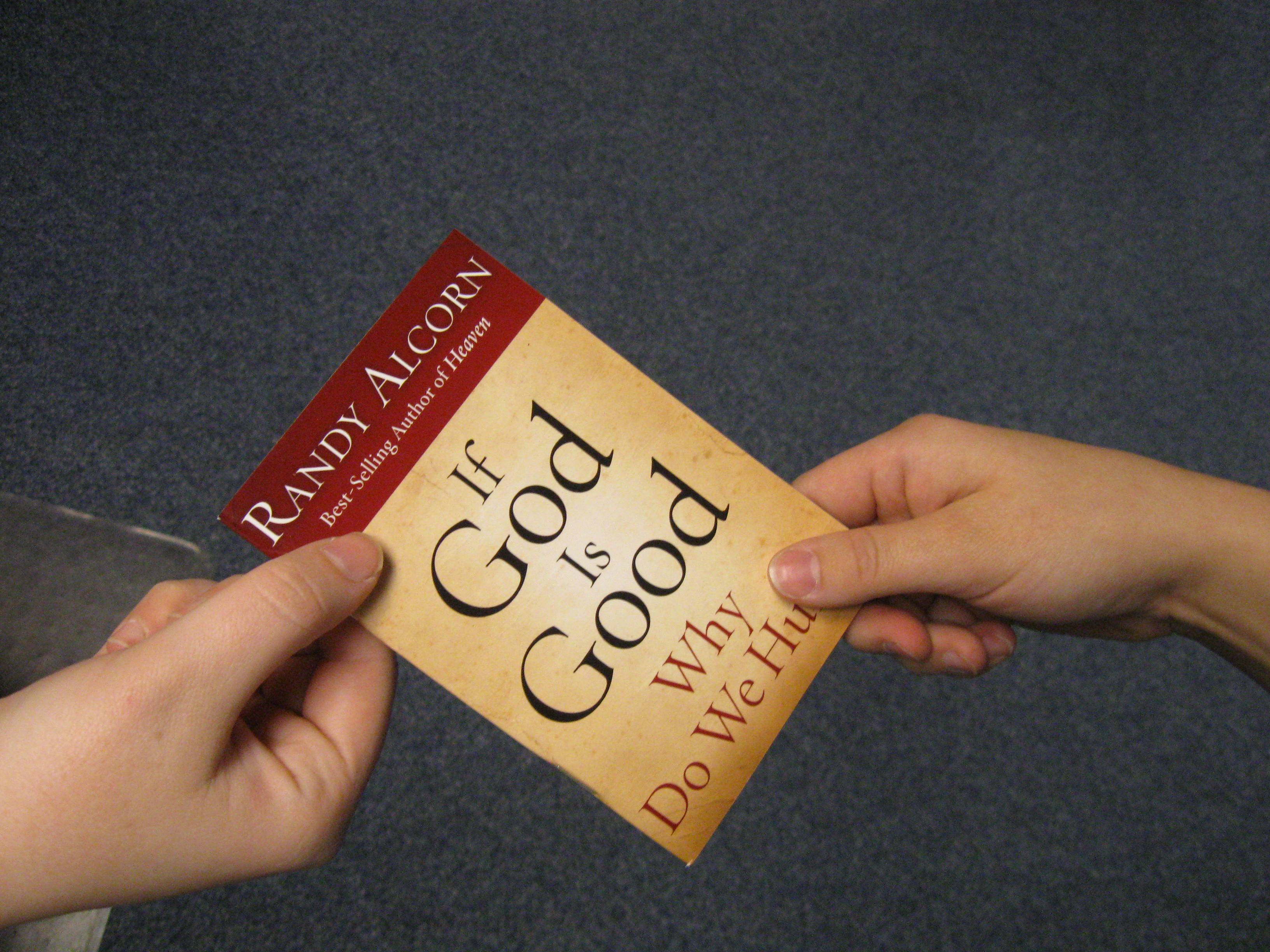 • Give a gift basket with goodies and a booklet to your neighbor, friend, relative, co-worker, or to someone in your community who has lost a loved one.
• If you're a business owner, put them in a basket for your customers to take.
• Leave a booklet for a waiter or waitress who serves you (along with a generous tip!).
• Offer them to those who are grieving at funerals and memorial services.
• Keep a booklet with you and give it out evangelistically when God provides an opportunity!

We'd love to hear your creative ideas and stories about sharing If God Is Good booklets. E-mail us at info@epm.org
In Christ,
Stephanie Anderson
Promotions Director
Eternal Perspective Ministries
www.epm.org
Comments