You Are Here:
The Case Against Abortion Video
Related Products
$18.99 $11.04

(Buy 24 @ $10.19 each)

$6.95 $3.00

(Buy 2 @ $2.50 each)

(Buy 60 @ $1.00 each)
March 30, 2011
The Case Against Abortion Video
There have been a lot of good prolife videos over the years, but this one ranks near the top. Think of everyone you know, younger and older, and ask them to invest three minutes of their time to watch this. The images and the facts do strong battle against the lies of the devil and the enemies of life.

www.epm.org/blog
www.facebook.com/randyalcorn
www.twitter.com/randyalcorn
Comments
About Randy Alcorn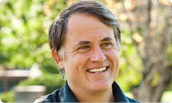 I'm the author of over 40 books and the founder and director of Eternal Perspective Ministries. I love Jesus, my wife Nanci, and our daughters, sons and five grandsons!
Randy Alcorn's Blog
Blog Categories
Tags