Children Learn from Our Example… For Better or For Worse
This 60 second video is very powerful, though I'm well aware parts of it could be offensive to some. I hate to see a child making an obscene gesture (or smoking for that matter), but in the context of the vital message it's conveying, I think it's worth posting, shock value and all. (Please don't watch it if my description of the contents makes it unacceptable.) While I wish the video conveyed a few more positive examples at the end, it does enough to show there's a completely different way to influence children.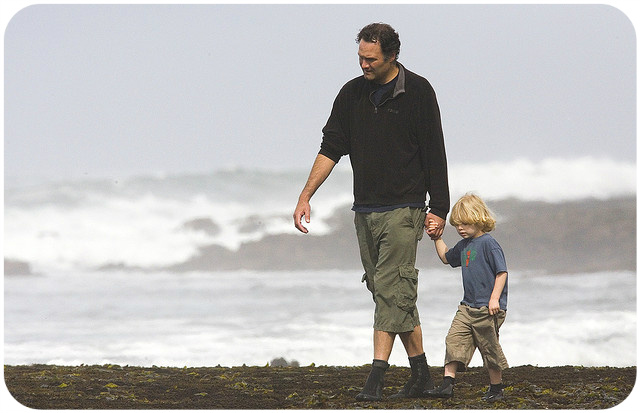 This reminds me of what Albert Schweitzer said: "There are only three ways to teach a child. The first is by example, the second is by example, the third is by example."
Whether consciously or not, we continuously train our children, engraving our values in them as if drawing with a stick in wet cement. Children learn most effectively not just from what we say, but from what we do. Our actions speak louder than our words. (Sometimes so loudly our children can't hear a word we're saying!)
The lesson is this: sometimes our children will fail to listen to us; rarely will they fail to imitate us.
As parents and mentors of children and young adults, may we seek to follow the example of the Apostle Paul, who lived in such a way that he could say: "Be imitators of me, as I am of Christ" (1 Corinthians 11:1).
photo credit: Thomas Hawk via photopin cc (rounded corners added)