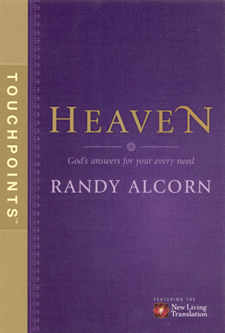 Congratulations to this month's book giveaway winners! Each of the three winners will receive copies of TouchPoints: Heaven autographed by Randy.

The randomly drawn winners are:

1) Matthew Robbins
2) Bru
3) Schmidthouse

In addition to the drawn winners, it's our privilege to give more signed copies of TouchPoints: Heaven to a couple of others who entered the giveaway:

Jackie M.
Becky

All winners, please e-mail me as soon as possible at stephanie@epm.org with your mailing address and who you would like the book signed to.

Next month's giveaway, starting October 6, will be Randy ...