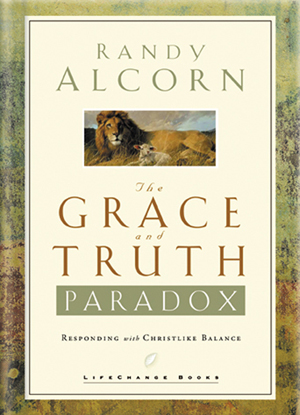 This month we're giving away Randy's book The Grace and Truth Paradox to three randomly drawn winners. This is a great little book with a really big message: learning to exemplify both God's truth and grace in our lives.

What should the world see when it looks at us? Christ. But we've come up with hundreds of principles and thousands of rules attempting to be Christlike. It's too complicated to wrap our minds around. And Christ gets buried under lists, rules and formulas.

John 1:14 boils down for us what it means to be ...