The May giveaway is now closed. Check to see if your name was drawn as a winner.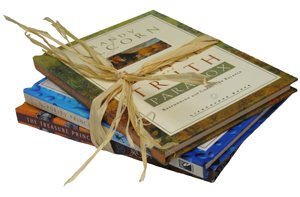 This month, three randomly drawn winners will receive a book gift set of Randy's books The Grace and Truth Paradox, The Purity Principle, and The Treasure Principle. They may be small, but each of these books has a powerful message.

The Grace and Truth Paradox is based on John 1:14, which boils down for us what it means to be Christlike. It means to be full of only two things: Grace and Truth. Instead of a dozen, this gives us just ...