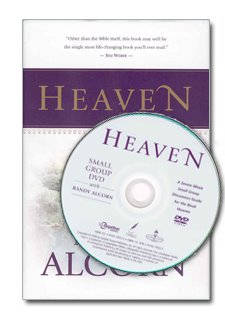 The Heaven giveaway is now closed. Please check out the winners post to see if your name was drawn.

This month we're giving away three signed copies of Randy's book Heaven, which now includes a bonus small group study DVD in the back of the book.

The DVD is a great addition to Heaven. (It's not available separately from the book.) It includes seven small group sessions (average length of 9-12 minutes) along with some study questions.

If you missed Randy's recent blog on the DVD, be sure to check it out to watch a video ...