The Catholic News Agency Online issued this remarkable report. My comments follow: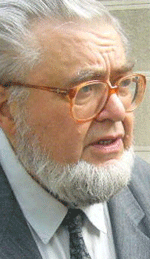 MADRID, November 13, 2008 (CNA) - The Spanish daily "La Razon" has published an article on the pro-life conversion of a former "champion of abortion." Stojan Adasevic, who performed 48,000 abortions, sometimes up to 35 per day, is now the most important pro-life leader in Serbia, after spending 26 years as the most renowned abortion doctor in the country.

"The medical textbooks of the Communist regime said abortion was simply the removal of a blob of tissue," the newspaper reported. "Ultrasounds allowing the fetus to be seen did ...