The Safely Home giveaway is now closed! Please check back March 7 for next month's giveaway.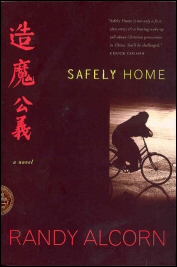 Note from Randy: Stephanie Hallman, who works with our ministry, put together the following and will be in charge of the monthly book giveaway. My only suggestion was to change from a one book giveaway to three, since I love to give away books. (It's easy for me since I'm not the one who ships them, I just sign them!). So, here's Steph:

We're excited to announce that beginning this month of February, Randy's blog will feature a ...