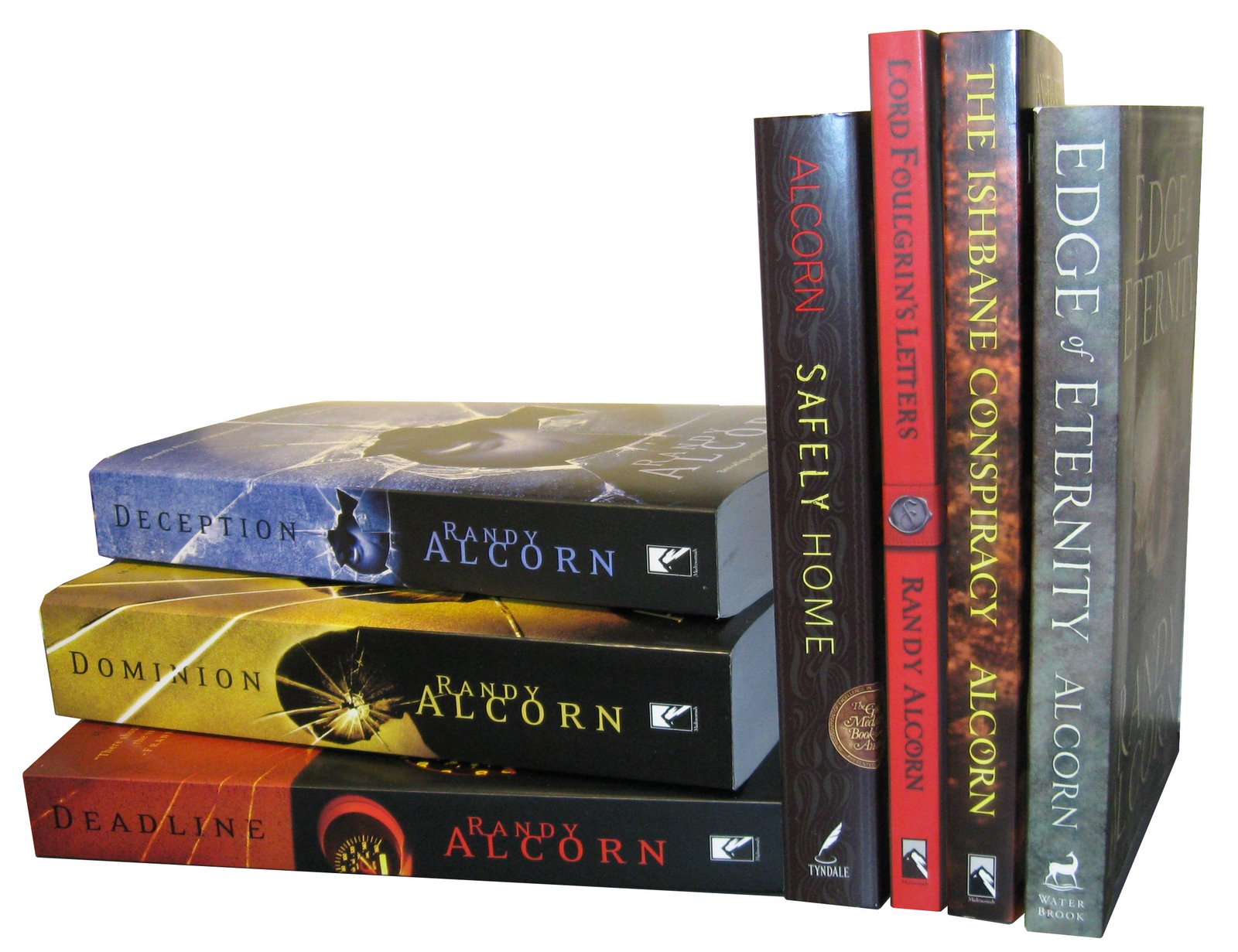 The June giveaway is now closed. Click here to see if your name was drawn as a winner.

Before I get to this month's giveaway, I wanted to let you know that you can now sign up to follow Randy Alcorn on both Facebook and Twitter. They're a great way to keep up to date with what Randy is up to, and also to interact with other readers.

On to the giveaway: this time around we're offering blog readers the chance to win a fiction book of their choice.

Here's the books you can choose from ...