The Heaven giveaway is now closed. Check back on May 12 for the next giveaway.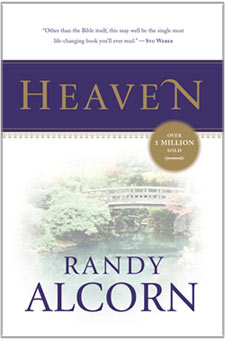 I've been looking forward to featuring Heaven as this month's book giveaway simply because of the many wonderful reader responses to the book we've received such as this recent one:
On Valentine's Day 2007 my husband of 25 years died very unexpectedly on his 50th birthday. As you can imagine I was and still am devastated. His journey to our eternal home led me in search of a book so that I might study and become more knowledgeable about Heaven. At ...