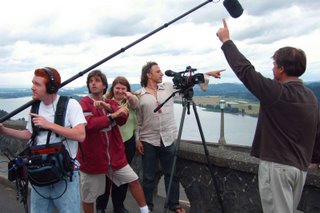 A year ago July, I blogged about the days of filming I did for a new DVD about Heaven.

That small group DVD, which is a seven-week discussion guide designed for the book Heaven, is now available as a bonus product in the back of the book. (However, the DVD is not available separately from the book.)

It's fun to see the project come together, and fun too to see the little clips with our daughters, grandsons and even our dog Moses. In various sessions, we're in my office, at our house, in our yard and even our ...