Fri, May 28, 2010
basketball, blog, coaching, fate, god, john wooden, providence, story, ucla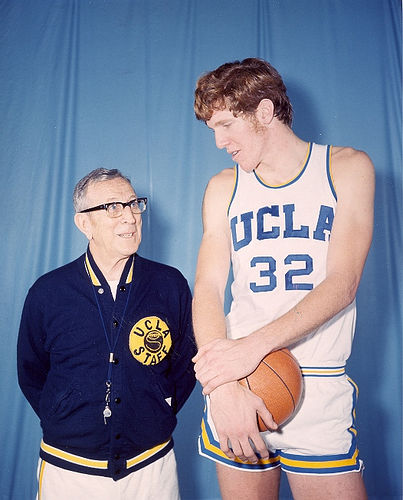 With all the attention on the NBA playoffs, it seems a fitting time to tell a basketball story.
John Wooden, now 99 years old, was the first person to become a member of the Basketball Hall of Fame as both a player (class of 1961) and as a coach (class of 1973). Wooden's UCLA teams won an incredible ten NCAA National Championships in a twelve year period. He coached national championship teams, and all-time NBA greats such as Lew Alcindor (Kareem Abdul-Jabbar) and Bill Walton.
John Wooden is a Christian. He says, "I have always tried to make it ...