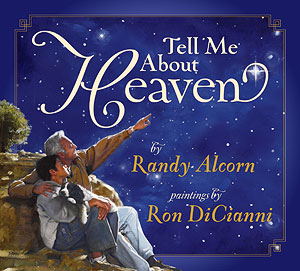 Here are the winners from the Tell Me About Heaven giveaway, each of whom will receive a signed copy of the book.

The randomly drawn winners are:

1) mlpinky
2) Anonymous (frogkb)
3) Paul Tedder

It's our privilege to also choose a few more winners:

1) Roger Putman
2) Elizabeth (asquaredplus2)
3) Kathy
4) Amy Guerino

All winners, please e-mail me at stephanie@epm.org with your mailing address and who you would like the book signed to.

Check back at Randy's blog on January 5 for the next book giveaway!

Stephanie Anderson
Promotions Director
Eternal Perspective ...