Christmas gifts for him
The Apostle
Randy Alcorn's new graphic novel The Apostle is based on the epic life and missionary journeys of the Apostle Paul. You'll discover Paul's incredible story of faith and grace in a compelling narrative form with beautiful full-color illustrations. (purchase)

The Chasm
The Chasm is a short-story allegory about a man on a journey to reach a special place. Reminiscent of Pilgrim's Progress, The Chasm is a quick and highly readable narrative and is powerfully illustrated by artist Mike Biegel with a dozen compelling line drawings. (purchase) Also available on audio CDs.

Courageous
From the creators of Fireproof comes an inspiring new story about everyday heroes who long to be the kinds of dads that make a lifelong impact on their children. As law enforcement officers, Adam Mitchell, Nathan Hayes, and their partners willingly stand up to the worst the world can offer. Yet at the end of the day, they face a challenge that none of them are truly prepared to tackle: fatherhood. (purchase) Also available on audio CDs.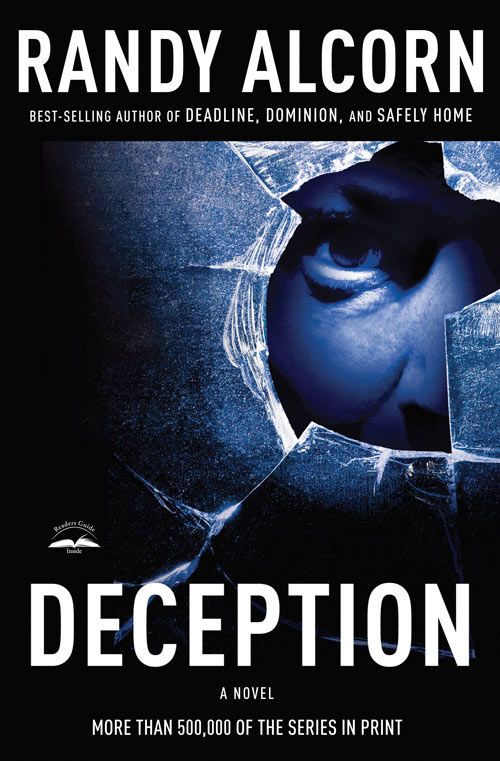 Deception
Ollie Chandler is a brilliant and quick-witted homicide detective with exceptional deductive skills and street smarts. He's a police department legend for his off-beat methods that solve crimes and coax confessions. When a Portland State University professor is found murdered in his home, Ollie is called in. Some strange indications on the professor's body suggest a peculiar means of death. (purchase) Also available on audio CDs.

Edge of Eternity
Alcorn spins an entertaining and intriguing tale about a world where life's deeper reality is revealed, focusing readers' attention on the truth about heaven and hell. Nick Seagrave is a disillusioned business executive who has lost loved ones to tragedy and his family to neglect. Now, at a point of great crisis, he finds himself inexplicably transported to what appears to be another world. (purchase)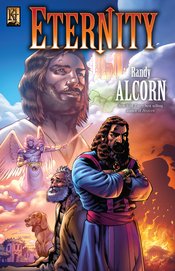 Eternity
Discover the classic story of the Rich Man and Lazarus taught by Jesus Christ with whole new eyes in this graphic novel from bestselling author Randy Alcorn. Written by Alcorn and illustrated by artist Javier Saltares, Eternity takes readers on a journey into the realm of first century Jerusalem and then ultimately into two shockingly different spiritual dimensions. (purchase)
Happiness
In Happiness, noted theologian Randy Alcorn dispels centuries of misconceptions about happiness and provides indisputable proof that God not only wants us to be happy, He commands it. The most definitive study on the subject of happiness to date, this book is a paradigm-shifting wake-up call for the church and Christians everywhere. (purchase) Also available in audio CDs.

The Resolution for Men
By Stephen and Alex Kendrick, with Randy Alcorn as contributor
The Resolution for Men is the inspiring book born out of Courageous. The book challenges men of all ages to become as bold and intentional about embracing their responsibilities as leaders of their homes, marriages, and children. (purchase)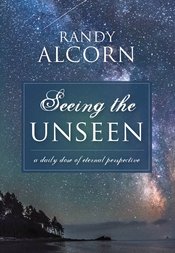 Seeing the Unseen
From the author of the bestselling book Heaven, here are 60 meditations that will inspire you to live each day with an eternal perspective. In daily doses, Randy Alcorn offers insights on the Christian life along with Scriptures and inspirational quotes that can transform the way you think and live today. (purchase)
Have a question about a product? Contact us.