Choosing Life
Here is some information about two of the many prolife organizations that reach out to unborn children and their mothers, and some ways you can respond.
Care Net reaches out in the United States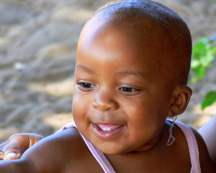 Care Net is an umbrella organization that promotes, prepares, and plants pregnancy centers throughout North America. It has become the largest network of pregnancy centers in North America, with 1,100 centers serving over 350,000 women each year.
Care Net also plays a key role in reaching women in crisis through their 24/7 Option Line call center and website featuring America Online's (AOL) Instant Messaging service. Option Line has over 30 trained phone consultants who provide immediate support and connect people to the help of a local pregnancy center. The Option Line website is currently garnering more than 1,000,000 visits each year.
The ultimate aim of Care Net and its network of pregnancy centers is to share the love and truth of Jesus Christ in both word and deed. As a result, the hearts of women and men are being changed by Christ's love to desire positive and healthy choices. In addition, those struggling with past abortions are finding God's healing and forgiveness.
Pray:
There are currently four key areas that need your prayers: Care Net, the Urban Initiative, the Option Line call center, and their affiliate pregnancy centers. Visit their website for details about these ministries and to sign up for their prayer updates. (care-net.org)
Volunteer:
Some ways to serve your local Pregnancy Resource Center:
Organize fundraising events
Help develop or update a pregnancy center's website
Provide administrative assistance
Serve as a phone consultant or peer counselor
Coordinate clothing and diaper drive
Distribute promotional items and brochures to local churches, schools, and businesses
Join a committee or advisory board
(To find a center, visit optionline.org)
Read more at care-net.org
Read a list of 50 ways you can help unborn babies and their mothers.

---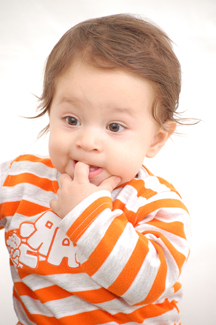 Life International works globally to stop abortion
46-50 million children lose their lives to abortion each year. Abortions in the U.S. and Canada (1.4 million) amount to 3% of abortions worldwide. And while the U.S. and Canada have 2,500 pregnancy centers to counteract 3% of abortions, the rest of the world has 600 centers for 97% of abortions.
While agencies promoting abortion exist in more than 180 countries, for a woman living outside of North America, there may not be a single pregnancy center in her entire country, let alone her city.
LIFE International's mission is to help nationals establish LIFE ministries wherever abortion exists in the world. The purpose of this work is to reach the men and women impacted by abortion with the gospel of Jesus Christ and the truth about abortion.
The staff and volunteers of a LIFE ministry purpose to share the Gospel with those they serve as they provide the following:
Pregnancy testing and counseling services
Abortion recovery services for women and men
Abstinence education services
Medical services, such as ultrasound services
Support services, such as basic childcare necessities.
Pray:
If you would like to become a LIFE Prayer Partner, email bill@lifeinternational.com
Volunteer:
There are several ways to support Life International, including volunteering. Read more at their website under the Get Involved tab.
Read more at lifeinternational.com