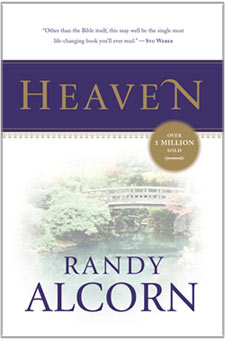 The Outlook: What motivated you to write on the subject of Heaven? How long did it take to research Heaven?

Randy: I heard countless people, including a pastor friend who's a grad of our school, make negative comments about heaven, about dreading and fearing heaven. It grieved and confused me. And it motivated me to clean the slate of my long-held assumptions (largely based on the assumptions of pastors and teachers and writers) and try to study what Scripture actually said.

I found this subject fascinating. I began reading books on Heaven, many of them out of print. Many ...