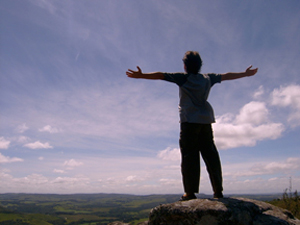 September 1, 1999 Fresh Words Edition
When John wrote his gospel, Peter had probably already been killed by the Roman emperor, Nero. So when he recorded the words of Jesus about Peter's coming death he was able to look back and interpret the symbolism Jesus had used. Here's what Jesus said to Peter, with John's interpretation.
"Truly, truly, I say to you, when you were younger, you used to gird yourself and walk wherever you wished; but when you grow old, you will stretch out your hands and someone else will gird you, and bring you where ...