This letter from a reader demonstrates how God can use Money, Possessions and Eternity to teach college students about money and giving.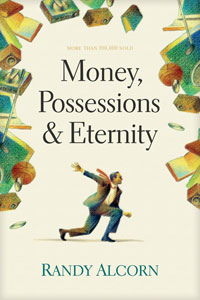 ---
I came across your book, Money Possessions & Eternity about three years ago and have read it cover to cover twice, each time learning and applying it to my life. I have also read The Treasure Principle and have facilitated two small group studies on the book.
My stepdaughter recently graduated from a small private Christian college. She always thought I was nuts when I talked about how money is nothing more than a test here on earth and ...