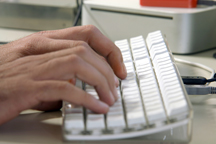 The Internet is here to stay—and it will continue to gain an increasing role in your children's life experience. The following are some practical tips for parents on how to keep your family's interaction with the Internet a safe and positive experience.
Educate yourself and your kids about the Internet. Learn about the Internet, how to search for information, link to related sites and more. Share your knowledge with your children and develop common surfing interests with them.
Select an Internet Service Provider (ISP) that offers server-based filtering (filtering at the ISP's location). If that is ...