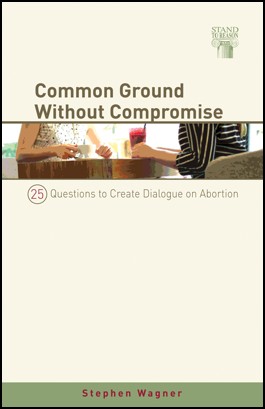 Why Common Ground?

At a march in Washington, a pro-life activist comes face to face with a pro-choice activist.
Pro-Life: You're a murderer.
Pro-Choice: You hate women.
Their discussion is short and to the point. Or, pointless.
Isn't there a better way?
There's a lot of abortion "discussion" among activists—combative rants where the participants talk at each other. Do they listen? Only enough to construct their next volley.