(This Biblical study on how to pray for the persecuted church was submitted by a friend of Eden Communications—a pastor who prefers to remain anonymous.) See also the Handbook of Prayer for the Persecuted Church, from Open Doors.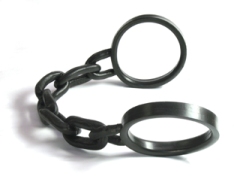 Please pray that they would:
1. Have physical protection and deliverance.
Matthew 26:39 — "My Father, if it is possible, let this cup pass from Me; yet not as I will, but as Thou wilt."
Acts 12:5 — "So Peter was kept in the prison, but prayer for him was being made fervently by the church to God."
Philippians 1:19 ...