You Are Here:
Sale Items and Promotions
Sale Items and Promotions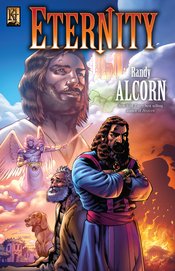 Eternity Buy-2-get-1-free!
We're bringing back the "buy-two-get-one-free" special on Randy Alcorn's Eternity graphic novel! Place three Eternity paperback books in your cart (retail $16.99, EPM price $13.59 per book) and during checkout, use the discount code eternitydec to deduct the full price of one book. Offer ends December 13, 2013 at midnight PST. Limit one free book per order.
Be the first to hear about EPM's specials and promotions by subscribing to our eNews.
Store
Store Categories
Product Types
Tags