Two of our grandsons are in southern California visiting their other grandparents. They and their parents made it out of town before the snow and ice.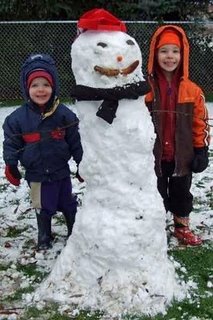 Meanwhile we've spent a few days with our other grandsons, Jake and Tyler Stump, who live just up the road from us. We were on the sled, threw snowballs and built a snowman in our side yard. You can't often do that in our part of Oregon, and we've had a blast.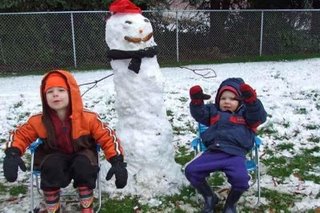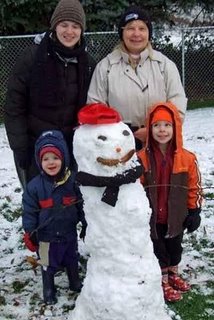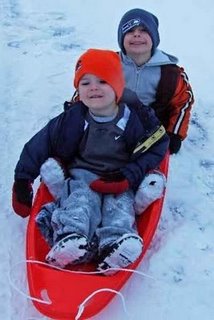 Then tonight Nanci and I took out Steve and Sue Keels for Steve's 53rd birthday. Mexican food, a movie and a great time with great friends. Nice to have a couple of fun days as a break from a project I've been working on for a long time. Thanks, Lord, for the fun.
Now, in God's providence while calling up these pics taken in the last few days, I came across some other ones I'd collected. Some of them make me smile. Here's a few of them to share with you, just for fun.
Me in high school in 1972, at a youth group retreat, a young Christian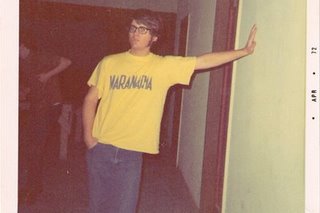 A cat I do not know personally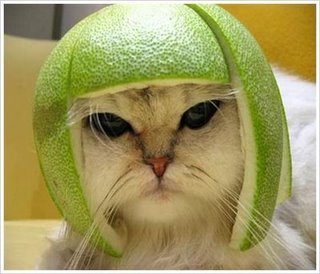 A dog I would like to know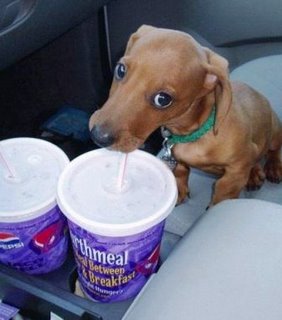 Okay, this final picture below the dog should not just be sitting on my hard drive. I'm thinking it may possibly have been the least effective marketing campaign in history.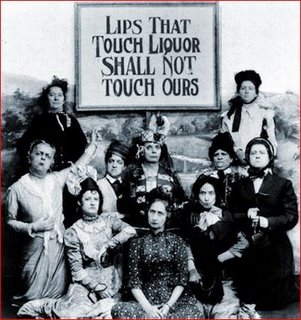 Enjoy some Christmas fun along with some quiet grateful meditation and celebration of our Lord.