Heaven Small Group DVD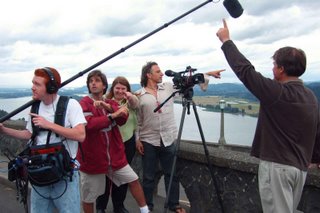 A year ago July, I blogged about the days of filming I did for a new DVD about Heaven.

That small group DVD, which is a seven-week discussion guide designed for the book Heaven, is now available.

It's fun to see the project come together, and fun too to see the little clips with our daughters, grandsons and even our dog Moses. In various sessions, we're in my office, at our house, in our yard and even our neighbor's yard. I like the footage filmed in front of waterfalls in the Columbia Gorge. Every beautiful place we went they asked me questions about Heaven and the New Earth, and my responses have been edited into this DVD.

People have asked when the Heaven book will be available in paperback. The answer is, from a publishing perspective (that's their decision, not mine), when the sales slow down in the hardcover version. And by God's grace the Heaven book has sold over half a million copies and is still on the bestseller's list, as it has been since it came out four years ago. So, that's delayed the release of the paperback.

The good news is not only that the book is bringing perspective and encouragement to countless people (I'm amazed at the letters we get), and many small groups are studying it, but that because we give away all the royalties, we've been able to support great causes all over the world. And now, in the back of every copy of the new edition of the hardcover book, Tyndale House publishers is providing the group study DVD at no extra charge.

Heaven is available from your local bookstore. It can also be purchased from the EPM website.