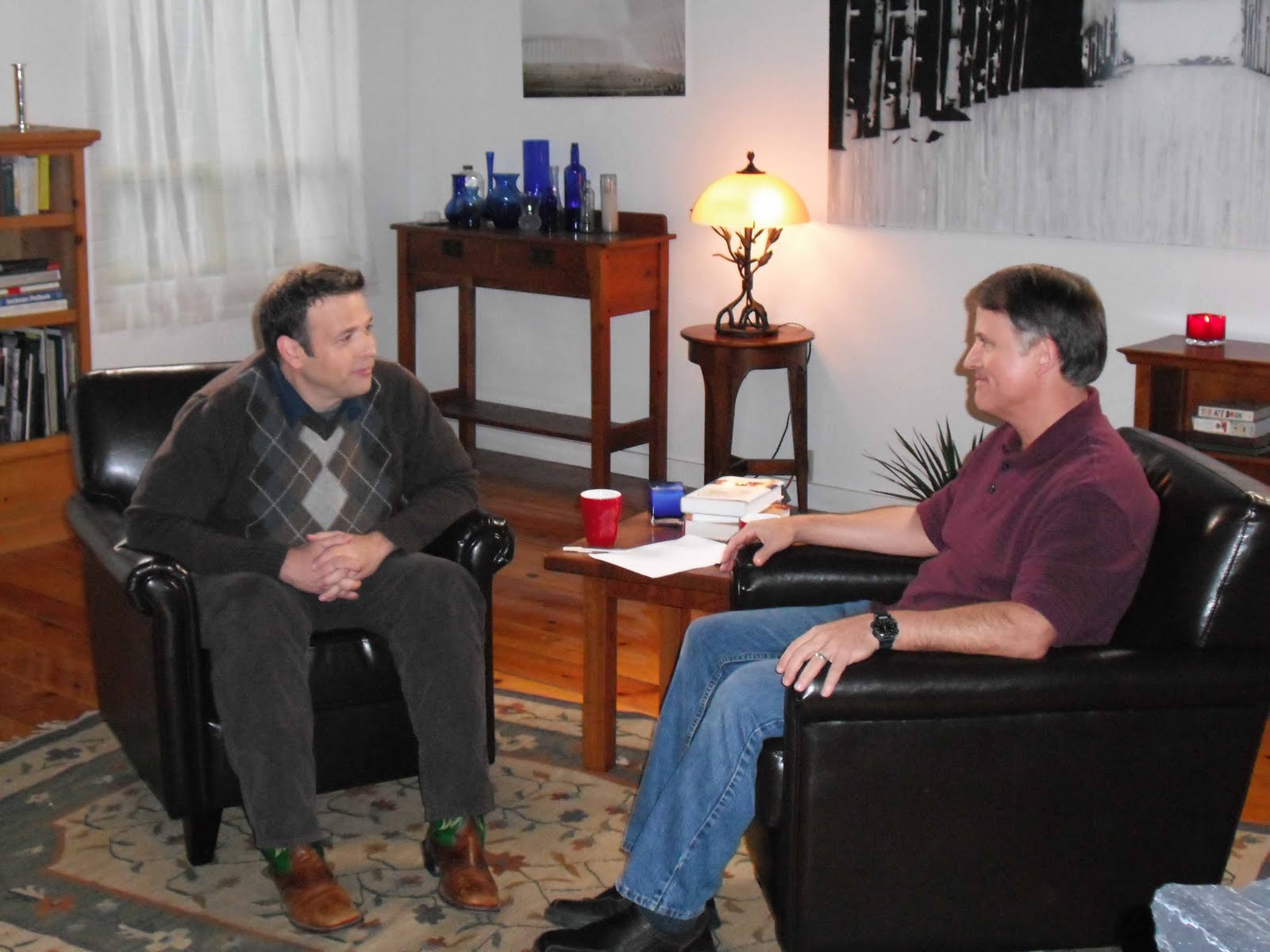 Those who follow me on Facebook might remember some pictures I posted at the end of last year, from a trip I took to Los Angeles to do some filming with Don Miller about my books Heaven and If God Is Good. That conversation has recently been released on a DVD called "Heaven: Understanding God's Plan and Our Hope," part of a DVD series called Convergence (www.allthingsconverge.com) that's designed specifically for small groups, but also great for individuals.
I love talking about deep truths, but enjoy personal interaction more than making presentations. The conversational tone of the filming was refreshing. I have a passion for what the Bible teaches about Heaven and the New Earth, and I think that kind of passion emerges more naturally in a relational context such as the one provided by Convergence. And of course, I really enjoyed my friend Don Miller as the host.

Honest, open "what's on your mind" discussion of important topics serves as a model for that same kind of discussion in a small group. I expect Convergence to cultivate in its viewers the very sort of authentic dialogue it seeks to experience in the video segments. Our culture pays endless attention to things that don't matter. It's exciting to see Convergence devoting itself to subjects like marriage and personal growth that matter now and will matter forever.

Here's a clip from the DVD on Heaven, of me and Don talking about Christ's incarnation. I think it's a topic that's especially pertinent this Easter weekend.
Incarnation of Christ from All Things Converge on Vimeo.
(Click here to view the video.)