Lecrae's "Don't Waste Your Life"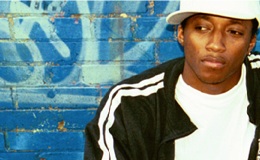 At the end of tennis season I gave our six graduating seniors from the team I help coach a bag of books with a video and one CD, Rebel, by the rapper Lecrae. One of the kids wrote me a note saying how he loves the CD and is listening to it daily.
One song on the CD I love is "Don't Waste Your Life," which is the same title as John Piper's book. Some of you are familiar with Lecrae. Whether or not you are, I hope you enjoy this video. I first saw it last year and I've watched it a half dozen times since, appreciating it more each time.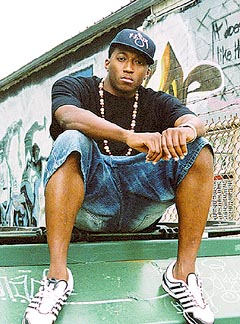 Some of the lyrics from the song:
See your money, your singleness, marriage, talents, your time,
they were loaned to you to show the world that Christ is Divine
that's why it's Christ in my rhymes
That's why it's Christ all the time
See my whole world is built around him
He's the life in my lines
I refused to waste my life
He's too true ta chase that ice
Here's my gifts and time cause I'm constantly trying to be used to praise the Christ
If he's truly raised to life
then this news should change your life
and by his grace you can put your faith in place that rules your days and nights.
Lecrae Moore was raised by his mother on the southside of Houston, TX. He spoke and rapped God's message while he volunteered at a juvenile detention center. At age 25, Lecrae joined Reach Records and released his debut album entitled Real Talk. Lecrae cofounded ReachLife Ministies in 2005 which established a culturally relevant and biblically solid resource center to help train the next generation. This non-profit organization is equipped with local leaders who can use culturally relevant tools to strengthen communities through the word of God.
You can learn more about Lecrae at his website www.lecrae.net.

www.epm.org/blog
www.facebook.com/randyalcorn
www.twitter.com/randyalcorn