Sharing The Promise of Heaven
Those of you who read my blog might remember a post I did a few months ago honoring Bob Hawkins, Sr., founder of Harvest House Publishers and a real follower of Jesus, when he passed away early this year. Not long afterwards, we received a note from Dana, who works at Harvest House Publishers.
Dear Randy,
I just wanted to write and tell you how much your blog honoring Bob Hawkins Sr. touched my heart. Bob (Senior, as I called him!) was very, very dear to me.
I wanted you to know that when he was hospitalized, another staff member and I went to visit him in the hospital. We had just received your book, The Promise of Heaven, in at Harvest House, so we grabbed a copy to take to him. We knew he was nearing the end of his life (and weren't even sure he would come out of the hospital), so the topic was perfect, and also knew that he would LOVE the photographs, cover, etc. He did!
We read him portions and showed him the photos, even when it was difficult for him to hold the book and turn the pages himself. While he was in the hospital, he asked us to bring him some 20 copies so he could give them out to the nurses and care givers who were tending to him. He talked about the book for days following! Then, when he returned home to his apartment, and after hospice was called in, we visited him the day before and the day of his passing. Each day, we read excerpts from your book to him. So, I just wanted you to know that your book was a very special part of Bob Senior's last days.
Thanks, Dana, for your encouraging note.
Some have asked me how The Promise of Heaven is different than my other Heaven books. It is distinctly different in size, scope, and layout. John MacMurray's stunning photographs give The Promise of Heaven the look and feel of a gift book, easily passed on to believers and unbelievers alike. It is very succinct and focuses on key questions about Heaven, and most importantly, contains a clear presentation of the gospel and the hope of eternal life in Jesus Christ.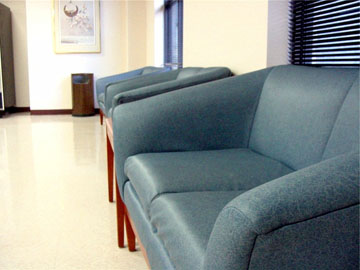 Right after the book came out in 2009, I was in a hospital waiting room and watched a forty-year-old woman read The Promise of Heaven. She had seen it on a chair where I had set it down, and when I was temporarily out of the waiting room she picked it up. She didn't take her eyes off the pages until her husband came out of surgery, and then I introduced myself. She told me how much she liked it, and I gave it to her. Because I quote a lot of Scripture in the book, I trust God was speaking to her heart. What a joy to be able to share the hope of eternity with those who are facing medical difficulties.