Devotional Habits, Books I'm Reading, and the Best Constructive Criticism I've Ever Received: Part 1 of a Q&A
What follows is Part 1 of an interview I did some time ago. (I've changed and updated several things to bring my answers up to date.) Part 2 will be posted on Friday.
Describe your devotions. What time do you wake up in the morning? How much time do you spend reading, meditating, praying, etc.? What are you presently reading?
My wife Nanci likes to go to bed around 9:30. Sometimes we read for forty minutes or so until she's ready to sleep, then I get up to go study, research, and write. Since I rarely go to sleep before midnight, and often at 2:00 or 3:00 a.m., my wake-up time varies day to day. Generally, I sleep around seven or eight hours and usually don't schedule morning appointments, to allow flexibility in my study.
My devotions are consistent in occurrence but differ in their form. I've gone through the Bible in different reading programs. Other times I simply open God's Word to a portion of Scripture and meditate on it, asking God for guidance. I don't mean that I stick my finger in the Bible and just read wherever it lands—although I have done that and it can be fun. My normal approach to Bible study is to pore over texts that relate to something on my mind and heart. Sometimes this has been prompted by my research on current book projects.
Sometimes I use the ESV Study Bible, read the text of Scripture and look at the notes. I've done the same with the online FaithLife Study Bible. For the last year or so I've been listening to one of two audio Bibles, which I really enjoy. One is on the free app YouVersion, which is on my phone and also available for computers and tablets. It has a selection of versions, including the ESV, and also has high quality free audio.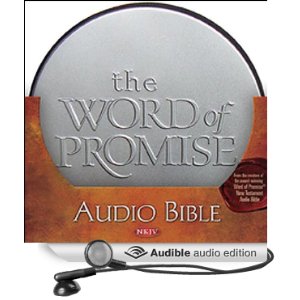 The other audio I often listen to in the mornings (on my smartphone or Kindle Fire) is the Word of Promise, which I bought on Audible.com. These are terrific readings of Scripture by professional voice actors, including Richard Dreyfus (Moses), Jim Caviezel (Jesus), Louis Gossett Jr. (John), Lou Diamond Phillips (Mark) and others.
At times my Bible study is systematic; other times I find myself going from place to place in my Logos Bible study software, wherever I sense the Spirit of God leading me. No matter what approach I take, Bible study is pure pleasure for me.
Every book I write involves much Scripture, except my novels, but even then I meditate on Scripture related to a theme in the novel (for instance, passages on persecution when writing Safely Home, my novel set in China).
I believe that all study of Scripture should be devotional, so on some days I have the privilege of doing ten hours of mostly biblical and devotional study.
What book(s) are you currently reading in these three categories: (a) for your soul, (b) for your ministry, (c) or for personal enjoyment?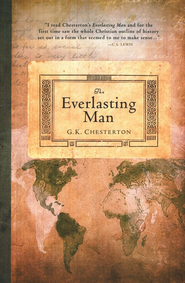 It's hard to break it down, because, very honestly, everything I read is for my soul, my ministry and my personal enjoyment. Some of my memorable recent reads and rereads include The Search for Happiness by James Huston, The Humor of Jesus by Earl Palmer, The Wit of Martin Luther by Eric W. Gritsch, The Everlasting Man by G. K. Chesterton, John Newton: From Disgrace to Amazing Grace by Jonathan Aitken, and Hot Tub Religion by J. I. Packer. I am still enjoying reflections on my 2012 reading of The Hole in Our Holiness by Kevin DeYoung and also of Nancy Leigh DeMoss's Choosing Gratitude and Ann Voscamp's A Thousand Gifts, probably the best two books on thankfulness that I've ever read.
I suppose the most strictly personal enjoyment category is reading fiction. I've recently listened to the science fiction book Ender's Shadow by Orson Scott Card (with terrific readers), as well as A Clear and Present Danger by Tom Clancy. Right now, I'm listening to Conan Doyle's stories of Sherlock Holmes, read by Alan Cumming.
I'm always pulling from my shelf something by C. S. Lewis, e.g. his essays in God in the Dock, and A. W. Tozer, e.g. Born After Midnight. I also read a lot of good books I'm asked to endorsed (reading ones now by Paul Tripp and Jon Bloom), but I've had to cut way back on this because otherwise I'll never make time to write my own!

Apart from Scripture, what book do you most frequently re-read and why?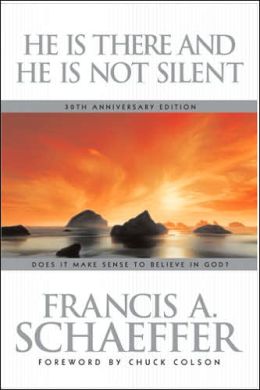 I do re-read some books, though there aren't many I read more than two or three times. I've read Tozer's The Knowledge of the Holy several times, as I have Lewis's Space Trilogy and The Chronicles of Narnia, as well as Mere Christianity and The Screwtape Letters. Another favorite is Francis Schaeffer's He is There and He is Not Silent. I've also gone back to Piper's Desiring God and Bridges's The Joy of Fearing God.
When you finish a book, what system have you developed in order to remember and reference that book in the future?

I underline copiously and scrawl in the margins. Sometimes I write notes in the front of the book, with page numbers. When doing research, I have a secretary who can read my hieroglyphic notations and type up my marginal notes, boldfacing and yellow highlighting to distinguish from the text of the book I've underlined. Later in the research, I go through the file, copying and pasting possible citations, along with my notations. This becomes a very rough initial draft which I reorder as I go, cutting out the majority of both the citations and my notes. My original notes either disappear or get morphed, though sometimes they make their way as is into my final book. When I'm certain I want to quote from a source, I not only underline, but put an asterisk. To confirm bibliographic information later, I can search for the quote by key words.
If you could study under any theologian in church history who would it be and why?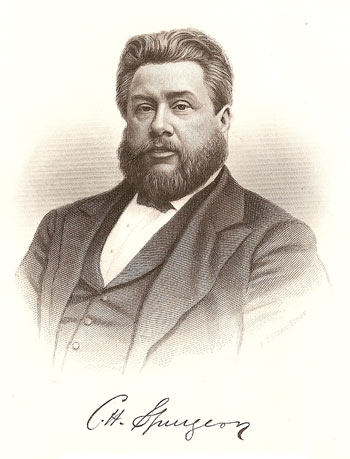 I suppose Augustine, Calvin and Edwards are obvious choices, but I would be more inclined toward Charles Spurgeon, giving honorable mention to John Newton. Some wouldn't think of them as theologians per se, but their pastoral roles and life experiences brought a great deal to the table I would love to draw from.
What single piece of counsel (or constructive criticism) has most improved your preaching?
"It is impossible to make a balanced statement." (And yes, even that is an unbalanced statement.) You can spend all day qualifying what you're saying and removing the punch from it. Jesus made many statements that have to be clarified by others (e.g. plucking out your eye and cutting off your hand, and hating your family). But it is a mistake to strip such statements of their power by immediately modifying them and saying what they don't mean instead of what they do. I think we are free to make prophetic statements without always qualifying them.
Similarly, it is impossible to speak the gospel truth without offending some people. We should always speak the truth in love, and we should be full of grace and truth, yes. But in the end we also need to be bold enough not to water down the message. Many pastors and Christian leaders and Christians in every walk of life are imagining they can reach the world more effectively if they stay away from saying anything controversial. Well, the gospel itself is highly controversial. It offers a wonderful life-changing gift, but it also calls us names (sinners). It demands that we recognize we deserve to go to hell, and repent and admit our wickedness. And that we bow our knees to Jesus and step down off the throne of our lives. Apart from a saving work of God's Spirit, people cannot do that, and they will ultimately feel slighted and offended when they hear the gospel, including the claim that Jesus is the only way to Heaven.
Randy's Bible photo credit: Motoya Nakamura/The Oregonian