Christmas gifts for theology lovers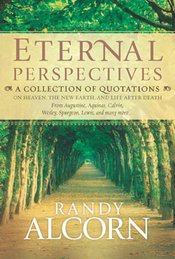 Eternal Perspectives
Brimming with more than 1500 verses, quotes, and selected reflections on the topics of Heaven, the New Earth, and life after death, Eternal Perspectives is the most comprehensive collection of quotations about Heaven ever compiled. (purchase)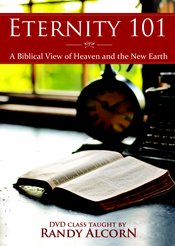 Eternity 101 DVD Class
The Eternity 101 class, filmed at Randy's Heaven course at Corban University, contains 12 one-hour sessions on 6 DVDs that will help you gain a better understanding of our eternal dwelling place. Author Randy Alcorn talks about the pervasive myths and misconceptions about Heaven, and seeks to answer from Scripture the most frequent questions about life on the New Earth. (purchase)
hand in Hand
In hand in Hand, Randy Alcorn says that the traditional approach to this debate has often diminished our trust in God and his purposes. Instead of making a one-sided argument from select verses, Alcorn examines the question in light of all Scripture. (purchase) Also available in audio CDs.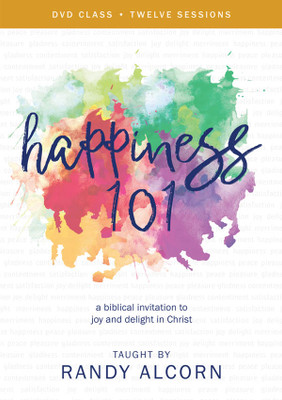 Happiness 101 DVD Class
The Happiness 101 class, filmed at author Randy Alcorn's Western Seminary course, contains 12 one-hour sessions on 6 DVDs that will guide your study of our God-given quest for happiness. This video series will help you cultivate a foundational happiness in Christ that enriches you, encourages your family and friends, and draws unbelievers to Jesus. (purchase)
Happiness
In Happiness, noted theologian Randy Alcorn dispels centuries of misconceptions about happiness and provides indisputable proof that God not only wants us to be happy, He commands it. The most definitive study on the subject of happiness to date, this book is a paradigm-shifting wake-up call for the church and Christians everywhere. (purchase) Also available in audio CDs.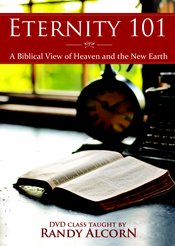 Eternity 101 DVD Class
The Eternity 101 class, filmed at Randy's Heaven course at Corban University, contains 12 one-hour sessions on 6 DVDs that will help you gain a better understanding of our eternal dwelling place. Author Randy Alcorn talks about the pervasive myths and misconceptions about Heaven, and seeks to answer from Scripture the most frequent questions about life on the New Earth. (purchase)
Heaven
In the most comprehensive and definitive book on Heaven to date, Randy invites you to picture Heaven the way Scripture describes it—a bright, vibrant, and physical New Earth, free from sin, suffering, and death, and brimming with Christ's presence. (purchase)

If God Is Good
Every one of us will experience suffering. Many of us are experiencing it now. In such difficult times, suffering and evil beg questions about God—Why would an all-good and all-powerful God create a world full of evil and suffering? And then, how can there be a God if suffering and evil exist? (purchase)
Also available in hardcover
Money, Possessions and Eternity
It's time to rethink our perspectives on money and possessions. In this thoroughly researched and extensively updated edition, Randy Alcorn shows us how to view them accurately—as God's provision for our good, the good of others, and his glory. (purchase)
Theology of Money Class
The class Randy Alcorn taught at Western Seminary is available in its entirety on DVD. The Theology of Money Class explores the biblical doctrine of money and possessions, with special emphasis on using them to have an impact on eternity. (purchase)
Have a question about a product? Contact us.