Debunked Censorship Report

Excerpted from Southern California Christian Times, December 1994.
Dr. Michael Wohlgenant, Ph.D., a professor at North Carolina State University and parent stated why he and his wife objected to a book used at his daughter's elementary school.
A teacher in the school read, "Wonderful Sausage," to a first grade class. It tells about a butcher who kills his wife, grinds her into sausage and sells it to townspeople. The meat is so popular that the butcher continues killing children, kittens, and puppies to make more sausage until he is discovered—and strangely disappears, perhaps fed to his own sausage grinder.
After hearing the story, Wohlgenant's daughter, Megan, couldn't sleep at night and refused to eat meat because she was so frightened by the story. To ensure that Megan and other young children would not be exposed to the book More Scary Stories to Tell in the Dark again, Wohlgenant requested that it no longer be used in elementary school classrooms and that it be removed from the elementary school library.
"This book is harmful and not appropriate for use with young children," Wohlgenant told reporters, "but when we voiced our concern, we were labeled censors and accused of attacking the freedom to learn."
Wohlgenant's experience is not unique.
Last year, in Solvay, New York, a group of high school students objected to several books in their honors English class. The stories that were objected to included: The Pope's Penis, A Woman in Heat Wiping Herself, and Outside the Operating Room of a Sex-Change Doctor.
School officials agreed that the books were inappropriate and had them removed, but People for the American Way (PAW) sided with the teacher who encouraged the use of the books, and PAW labeled the students "censors" in its 1993 report.
"PAW contends that censorship is so rampant that even classic American literature is under attack," said Tom Minnery, public policy vice president for Focus on the Family, "but, put in perspective, incidents involving classics barely even register."
The 1993 list of "Most Frequently Challenged Books" included Salinger's Catcher in the Rye and Steinbeck's Of Mice and Men. It took only five challenges to Catcher in the Rye and four challenges to Of Mice and Men to land the books on PAW's "Most Challenged" list.
"Putting it in perspective," said Minnery, "that's nine objections out of more than 84,000 public schools in the United States. Neither of the books were banned by any school."
Topping PAW's 1993 "Most Challenged" list was Scary Stories to Tell in the Dark, which was challenged a total of just seven times.
"We want to give a voice to the parents PAW calls "censors," Minnery said. "These are the same moms and dads who chaperone field trips, make cookies for bake sales, and sell Cokes at football games. When they voice concern over learning material, they are stigmatized as "censors." These parents have every right to be involved in the education of their children."
According to Focus on the Family, PAW's literature is often used by school officials wishing to stifle parents who express concern about certain curricula.
PAW alarm is about 347 cases of "censorship" in 1993—but that is just one case for every 240 schools in the U.S.—hardly an epidemic, said Minnery.
"When (parents) voice concern over learning material, they are stigmatized as "censors," said Minnery. "These parents have every right to be involved in the education of their children."
"Students should be able to voice concern over reading material without being treated like second-class citizens, and school board candidates who oppose the education status quo should not be targeted with smear campaigns," said Minnery.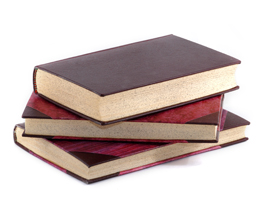 The Faces and Money Behind PAW
PAW was founded in 1980 by television producer Norman Lear to attack the so-called threat by the "Religious Right"—especially television evangelist and organizations pressing for America to return to its moral foundations—primarily, at that time, Jerry Falwell and his Moral Majority.
Lear had intended to produce a movie about his research on these groups, but decided instead to launch a TV ad campaign which resulted in the formation of PAW which now has a membership of 300,000 with a budget of $6.6 million.
Headquartered in Washington, D.C., Lear's Hollywood connections continue to influence PAW today.
PAW portrays itself as a mainstream organization, interested merely in protecting free speech rights. However, a number of PAW staffers, donors, and board members are aligned with the radical left, extending as far as the Oval Office.
A report released from Focus on the Family details several current and former members of PAW's board of directors and traces the source of the group's largest donations.
Several producers of entertainment's most sexually violent material contribute to PAW. A large number of PAW's donors are tied to Time Warner, Inc., the multi-billion dollar media company that produced Madonna's pornographic book Sex and Ice-T's record Cop Killer. Time Warner, Warner Brothers, Warner Brothers Records, Elektra Entertainment and Home Box Office are all PAW contributors.
Ted Field is a former PAW board member who gave $479,000 to the group between 1988 and 1991. As president of Time Warner's Interscope, Field produces some of today's most notorious "gangsta rap" music. Field's artists include Dr. Dre, Snoop Doggy Dogg and Tupac Shakur. Shakur's music is especially anti-police and the artist himself is charged in the shootings of two police officers.
PAW accepts profits from the pornography industry. From 1981 to present, Playboy Enterprises and the Playboy Foundation have given $342,000 in monetary and in-kind contributions to PAW, according to Playboy's director of charitable giving.
PAW board member Tim Pollock, now chairman of MCA Motion Picture Group, personally brought "The Last Temptation of Christ" to Universal Pictures in 1988. The film was criticized by many Christians and religious leaders because it portrayed Christ as mentally deranged and lust-driven.
PAW's influence is tightly woven into the fabric of Washington, D.C., politics. Former PAW staffers include Ricki Seidman, a Clinton assistant; and Melanne Verveer, deputy chief of staff to Hillary Clinton and deputy assistant to the President. As a staffer in the U.S. Senate, Seidman worked hard to derail the nomination of Clarence Thomas to the U.S. Supreme Court. Clinton has appointed former PAW board members to other positions. Several past and present PAW board members are large donors to the Democratic Party, including Ted Field, who has given more than $1.3 million to Democrats since 1986.
Film critic and author Michael Medved explains that PAW's support from the entertainment industry comes because "these people feel like they are under attack from the Christian Right. PAW is viewed as the first line of defense.
"They are opposed to people who talk about responsibility. They feel that every extreme should be tolerated," said Medved.
"PAW-prints" are also "all over the Religious Left," said Focus. PAW's "Religious Left" network often shows up in high-profile battles opposing traditional religious values. One of PAW's most outspoken religious representatives is Rev. Charles Bergstrom, and PAW board member, John Buchanan, an ordained Baptist minister.
Martha McCarthy, professor of education law and policy at Indiana University in Bloomington, says that PAW's reason for using such religious liberals is simple: "PAW's argument against a religious view is more credible if a religious person makes it."