Follow-up on Little John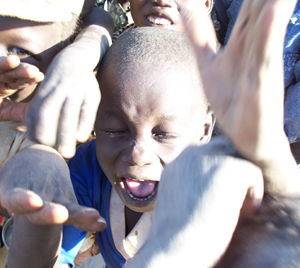 EPM received many notes from readers telling us they were touched by the article "Not a Soul in This World for Little John" that appeared in the Winter 2009 issue. Below is a letter from Kimberly Smith, president of Make Way Partners, as a follow-up to her article.
I barely know where to begin. Your responses to Little John's story have been overwhelming in the very best sense of the word.
Somehow, though, it seems I failed to communicate both the depth of despair which the masses of orphans are suffering in Sudan and the height of power that we have to change their reality. Let me try again.
We have had many commitments to sponsor orphans. Our problem is that almost all of them have been in this form: "If you'll go back and find John, I'll commit to sponsor him."
That is great, for Jesus certainly teaches us to go save the "one lost sheep." However, in Jesus' story, he said that there were ninety and nine safe and one was lost. In Sudan today, it is more like we have one safe and the ninety and nine are all lost! As George Müller lamented in his memoirs, "In our world today, the numbers are nearly reversed."
Please understand that I am not calloused toward Little John. My heart still breaks for him. I spoke with James, the director of the orphanage. He is more heart broken than any of us for he looks at hundreds of "Little Johns" outside our safe orphanage walls who cry to get inside where there is a protective fence with loving teachers and good food. James is the one carrying the weight of walking by them and saying, "No little one. I am sorry, but I don't have enough money to feed all of the ones we have inside. We have no room for you, yet. I will call for you when we have met our current commitments."
Make Way Partners is the only orphanage receiving these precious Darfur refugee orphans. Currently, we have 450 orphans. Just four short years ago, everyone told us we were crazy; there was no way to build and operate an orphanage in a lawless land of rape, slavery and genocide.
God has shown us there is a way. We are His way for the impossible when we simply open ourselves to Him. There are thousands more orphans—we are not only committed, but also experienced and well positioned to build an entire orphan-care network in Sudan, but we need your help!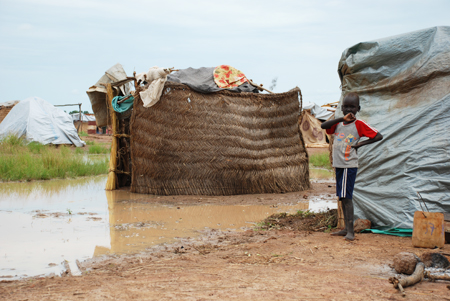 So many are begging to come into our safe orphanage. I cannot ask James to go get Little John, bypassing all of the little ones that he would "step over" to find Little John. However, I do commit to you that as God provides through you sponsors for each and every one of our current orphans—who we have simply taken in by faith these last four years—we will take every other one that we can find and provide for.
John is not "just" some poster child. He is real and hurting. Yet, he does represent masses of children in his exact same situation. Please help us where we are, and through your godly provision, we will save them one child at a time.
EPM's endorsement and article in the newsletter resulted in the following donations to Make Way Partners:
As of the end of January, 42 people have donated directly to the ministry. Of those 42, six are monthly child sponsors. The total given, including EPM's contributions to MWP, is $35,750. Make Way Partners thanks you for your prayers and financial support.
For more information on this ministry, contact:
Make Way Partners
PO BOX 2636 • Birmingham, AL 35260
(205) 240-8597 • www.makewaypartners.org