The following are hands-on project opportunities that have been compiled by EPM.
Fill Paper Bags to Give to the Homeless

Purchase paper sacks or gift bags at your local dollar store. Fill them with food and toiletry items such as:
deodorant
toothbrushes
toothpaste
granola bars
sunblock in the summer; gloves and socks for winter
other things they may not need but would probably enjoy, like gum or lotion
Include an evangelistic booklet, such as:
If you have children, you can involve them in the project by having them draw pictures or write simple notes to include in the sacks. Share your sacks with those God brings across your path.
Idea credit: Frugal Living NW
---
Ways to Get Your Children Involved with Orphan Care
The ministry Dark to Dawn created this list of ideas for actively involving your children in caring for orphans:
Donate clothes, toys, and school supplies to foster children or an orphanage

Ask for donations to an orphanage to be made in lieu of birthday presents at a party

Raise money through a garage sale, car wash, lemonade stand, bake sale, craft faire, etc. and donate it to an orphan ministry or use it to buy Christmas presents for foster children

Become a pen-pal to a child in an orphanage

Babysit or be a mother's helper to a foster or adoptive family.

Donate homemade hats, blankets, and other necessities to an orphanage.

Older children may be able to visit an orphanage and serve on a short-term missions trip, either with their youth group or family.
---
Pack Hygiene Kits for Needy Children in the Philippines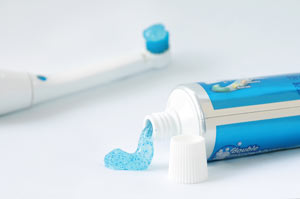 ACTION International is collecting hygiene kits for the benefit of children in crisis in the Philippines.
For each kit, package the following items in a one-gallon (10½" x 12") Ziploc bag. (Please follow this list closely and do not add anything else.)
6 safety pins (exactly 6, to pin children's worn clothing together)
6 plain Band-Aids (no designs; Johnson & Johnson seems to work best)
Hand Soap (1 bar; medium size)
Washcloth (1 new)
Toothpaste (6-8 oz tube; taken out of its box)
Toothbrush (1 new, removed from its box)
Send your kits to: ACTION International Ministries, Hygiene Kits for the Philippines, 5502 232nd Street SW, Mountlake Terrace, WA 98043.
---
Sign up for Open Door's Weekly Prayer Alerts for the Persecuted Church
Open Doors USA sends out a weekly email with ways to pray for the persecuted church. Sign up on their website to receive the emails.
---
Be an Advocate for Imprisoned Christians and Send Letters of Encouragement
By becoming an 'advocate' you are entering into the vital and important ministry of intercession and solidarity with those who suffer for their faith in Christ.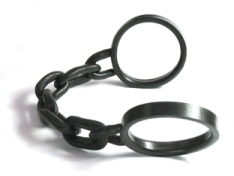 PrisonerAlert.com, a ministry of The Voice of the Martyrs, provides an opportunity for you to be an advocate for our brothers and sisters in chains. You will be encouraging them when you write to them in prison and supporting them when you write to government officials on their behalf.

The support and involvement of other Christians is evidence to these persecuted believers that they are not forgotten, since often their oppressors try to brainwash them into believing they are not loved and no one knows about them. When a prisoner learns others are protesting on their behalf or when they receive a letter, they know someone cares.
Your involvement can also result in better treatment for a prisoner. The authorities in many nations are very sensitive about their image abroad; when they realize outsiders are monitoring a prisoner's situation, conditions may be improved.

To learn more and see the profiles of Christians you can be an advocate for, visit PrisonerAlert.com
---
Donate Bibles for Christians in the Philippines
Perhaps you have new or good used study Bibles for God's people in the Philippines. Bibles are expensive there, especially gift Bibles.
You can send them to the Philippines Bible Project, ACTION , PO Box 398 (or 5502 232nd St. SW), Mountlake Terrace, WA 98043. ("Media Mail" is the least expensive way to mail to the office.)
The Bibles should be in excellent condition. ACTION International cannot use old or damaged Bibles (also, please, no Message Bibles).
ACTION will repack and send them in large boxes directly to the Philippines. They can use as many Bibles as you would like to send.
---
Collect and Fill Backpacks for Kids
Orphan Outreach Mission Backpack provides orphans with a backpack of school supplies along with the message that they are not alone. Individuals and groups collect new and gently used backpacks for this U.S.-based mission to give to children in schools and orphanages around the world. Recently they sent 5,000 backpacks to Haiti. Orphan Outreach currently has staff and projects in Guatemala, Honduras, India, and Russia, and also supply backpacks to partner organizations that serve children in other countries. Learn more at www.missionbackpack.org
---
Donate Your Gently Used Bridal and Formalwear Dresses to Adorned In Grace
Adorned In Grace is a dress shop (locations in Portland, OR and Gresham, OR) selling bridal and formalwear to raise awareness and funds to provide support and safe shelter to children and teens victimized by human trafficking. All proceeds from the dresses benefit Door to Grace, an organization committed to building a safe shelter in Portland for young women rescued from slavery.
If you are interested in donating a gown (bridal, cruise, prom) and/or accessories (including petticoats and veils) to help raise awareness and rescue victims of modern-day slavery, you can ship to:
Adorned in Grace
4949 SW 76th Avenue
Portland, OR 97225
Learn more at http://adornedingrace.blogspot.com/
---
Send Christian Literature Overseas through Love Packages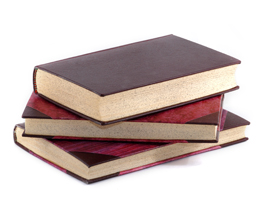 Love Packages is a ministry aimed at putting Christian literature and Bibles into the hands of people around the world. They send these materials to ministries in many poor countries to distribute freely to people hungry for the Word of God.

You can donate new or used Bibles, tracts, reference books and commentaries, Christian books, and more.

For a complete list of needed materials, and for more information, visit www.lovepackages.org
---
Pray for Believers in Iran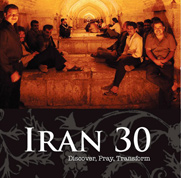 Since the 1979 Islamic revolution, Iranians have become increasingly disillusioned with Islam. The political, economic, and spiritual situation in Iran has resulted in a deep spiritual hunger for truth. Iran may be a closed land, but the people have open hearts. Iranians today are seen as the most open Muslim people to the Gospel in the world. More have become Christians since the revolution than the previous 1,300 years put together.
Iran30 is a prayer intiative by Elam Ministries to help Christians pray for Iran. Sign up to get updates and prayer requests from Iran30 on Twitter and/or Facebook.
---
32 Ways to Serve God: Ideas on how to serve God by ministering to children and the poor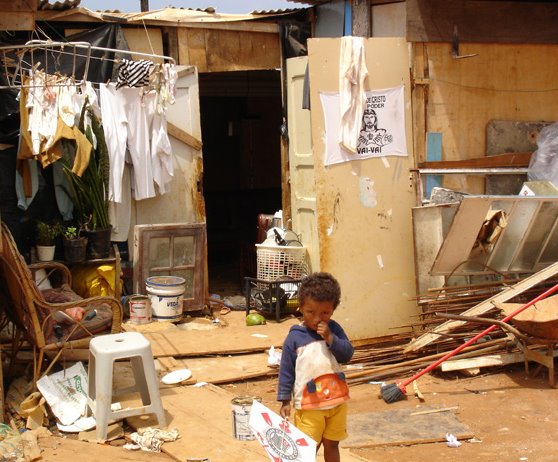 ACTION International put together 32 ideas on how to minister to children and the poor, including:
- Adopt one of your church's missionaries, write to him or her monthly, and then pray daily for that outreach.
- Gather vocational and technical books to send to a school for older needy children in the Philippines.
- $.50 provides one evangelistic national language comic book written by Filipinos for street children.
- You and your family can invite missionaries to your home for a meal and ask them all about their lives and ministry.
---
Send Bibles to Persecuted Christians through Bibles Unbound

By becoming a member of Bibles Unbound, you will be able to mail New Testaments from your own home directly to communities where your persecuted brothers and sisters are now courageously witnessing.

Sign up at www.BiblesUnbound.com to participate in one or more ministry operations. Each month you will receive five or more New Testaments in the appropriate language along with corresponding address labels, a description of the operation(s), packaging and the necessary postage to mail each Bible into the assigned restricted nation.

For each donation of only $30.00 per month you will receive a package of five Bible mailings and everything you need to participate in the program. You can select your own operation or have The Voice of the Martyrs select one for you.
---
Share a Waterproof Bible with people in developing countries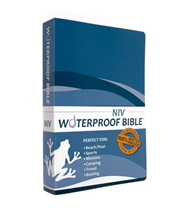 Seeing the need for a more durable Bible for residents of the developing world—and those that serve them—Bardin & Marsee, creators of the new Waterproof Bible, have ongoing programs for people to share the waterproof Bibles with those who need them most.

The new Waterproof Bible is available in the NIV and KJV translation and is 100% waterproof and dirt resistant—inside and out. The pages, made from thin sheets of plastic, make the Waterproof Bible ultra-durable and tear-resistant, allowing it to outlast most any competitor. The text can even be underlined with a ballpoint pen, or marked with a dry highlighter, and not smear after being submerged in water.

For more details on the current Bible-sharing program and the Waterproof Bible, visit www.bardinmarsee.com.
---
Join the Children in Crisis Club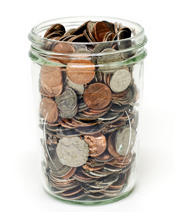 "The news of one baby being orphaned in Africa or a three-year-old child abandoned on the streets of Manila should bother us," says Doug Nichols of ACTION International. "It is a little overwhelming to realize there are 143 million orphans throughout the world, as well as 160 million children on the streets."

Please pray for many to join ACTION International's Children in Crisis (CIC) Club program for needy children worldwide, and consider joining yourself! A club member sets aside—in a jar, box, or can—50¢ daily, which equals approximately $15 monthly for ministry of the Gospel and compassionate care to children in crisis.

For more information, contact ACTION International Ministries, www.actioninternational.org, PO Box 398, Mountlake Terrace, WA 98043-0398, (425) 775-4800.
---
Join Voice of the Martyrs' Be-A-Voice Network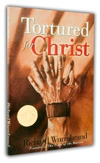 The Be-A-Voice Network is an online volunteer opportunity created by The Voice of the Martyrs. This ministry allows you to help persecuted brothers and sisters around the world through prayer, writing letters to the persecuted, and sharing with others. As a member of the network you can send free copies of Tortured for Christ, written by VOM founder Richard Wurmbrand, to Christian friends and family members.

The Be-A-Voice Network also offers other ways for you to get involved, such as distributing VOM newsletters to members of your church; showing a VOM DVD to a congregation, youth group, Sunday school class, or Bible study; inviting a VOM speaker to your church; or sponsoring a VOM related project: A Blanket and a Bible, Action Packs, Bibles Unbound.

To learn more, visit www.be-a-voice.net
---
Fill and Send Action Packs for the Needy in Pakistan, Iraq, or Sudan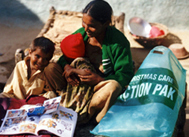 The Voice of the Martyrs is currently sending Action Packs for the needy to Pakistan, Iraq and Sudan. Once you have ordered an Action Pack from their website, they will send you a specially designed, preprinted vacuum bag you can fill with blankets, clothing, towels and other new or gently used items. Each Action Pack comes with instructions about what can be placed inside. When filled, simply return your Action Pack to The Voice of the Martyrs, to be distributed along with full-color He Lived Among Us gospel storybooks.

The Voice of the Martyrs requests a $7 donation for each Action Pack, which covers the cost of the bag, shipping to your home and shipping to Pakistan, Iraq, or Sudan. This is a great project for families, a youth group, or even an entire church.

For more information, or to order a pack, go to the VOM website.
---
Other Practical Projects and Ideas
50 Ways To Help Unborn Babies and Their Mothers
101 Creative Ideas to Support World Missions
Practical Ways to Help Our Persecuted Brothers and Sisters in Christ