Author Spotlight from Big Change Moments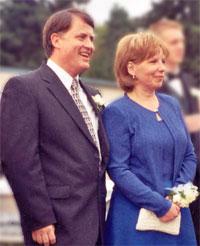 A Note From Randy Alcorn
Two thirds of people having abortions identify themselves as either Protestant or Catholic, and one out of five identify themselves as "born again." Many well-meaning Christians, including some pastors, believe that churches shouldn't talk about abortion. Why? Because it makes people feel guilty. But the reason to talk about it is to prevent abortion and the guilt it brings, and to offer help and hope to those who are guilt-ridden and need forgiveness and freedom. That our churches are filled with people who've been involved with abortion is a poor reason for keeping silent about it. (Would we say we shouldn't preach on sexual purity because too many of our people are viewing internet pornography and having affairs?) The prevalence of abortion among Christians is the best argument for addressing the issue head-on, and offering all the perspective, help and support we can.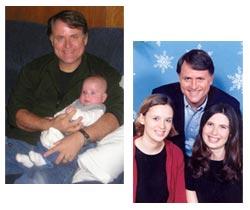 Scripture tells us, "Speak up for those who cannot speak for themselves." The Great Commission involves "teaching them to obey all that I have commanded you." Jesus commanded us to love our neighbors, to follow the example of the Good Samaritan, and to take special care of "the least of these, my brothers." We should not choose between caring for needy children and for desperate women in crisis pregnancies. Christ calls us to take care of both.
Randy Alcorn
"The Treasure Principle was the best book I have ever read on giving. I thought I was a generous giver and now I am excited to give more! I will recommend this book to others." - Bob Popma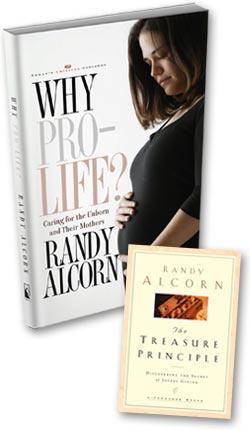 About Randy Alcorn
Randy Alcorn is the founder and director of Eternal Perspective Ministries. The best-selling author of more than 50 books including Courageous, Heaven, The Treasure Principle, and the Gold Medallion winner Safely Home. His books in print exceed 11 million and have been translated into over 70 languages.
Alcorn resides in Gresham, Oregon with his wife, Nanci. They have two married daughters and five grandsons. Randy enjoys hanging out with his family, biking, tennis, research, and reading.
Favorite Movie: Lord of the Rings
Favorite Quote: "He is no fool who gives what he cannot keep to gain what he cannot lose." Jim Elliot
Most important lesson learned: God's ownership of everything in my life (time, talents and treasures)
Hobbies: reading, biking, tennis, hanging out with family, good movies, and watching football with wife, Nanci, who is an ardent football fan.