Helping Needy Pastors with Bible Study Books
One of Action International's ministries to the poor is working with needy pastors, Christian workers and Bible school students in Africa, Asia and Latin America. The following was written by Doug Nichols, director of Action International.
During a recent visit to the Philippines (where my wife and I served for over 20 years), I spoke in a conference of over 100 Filipino pastors. It is an honor to work with these men of God who have sacrificed so much to follow our Savior in preaching and teaching the Word of God to the 60 million people of the Philippines.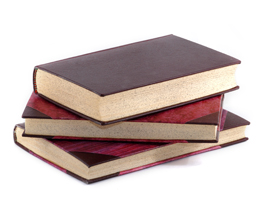 During a testimony time, one of the pastors related how he needed to go to a discipleship Bible study in a village several miles away, but he had no money for public transportation, even for the inexpensive jeepney. He searched the house for something to sell and the only thing he could find was the family's last two eggs. His wife and children agreed to sell these two eggs so he could travel to the village. This little family wanted their husband and father to teach the Word of God to people who were hungry for physical food and even more hungry for the spiritual food of the Word of God.
Our Leadership & Pastoral Development ministry works with these types of pastor-men who have very little for food, clothing, and shelter and nothing with which to purchase books for their study, preaching, and teaching of the Word of God. This is why ACTION developed the BookShare program years ago, to get evangelical theology books into the hands of needy pastors.
I heard a missionary from Ethiopia tell of an Ethiopian student in his Bible college who walks many miles each Sunday to two different poor churches that are so destitute they can neither give the Bible college student an offering or even feed him a meal. Yet Sunday after Sunday, he sacrificially gives himself to ministering the Word of God to these two little churches.
$55,800 is currently needed for the international BookShare projects. If you would like to be part of helping these needy pastors with books, 100% of your designated check donated to EPM will go directly to Action International's BookShare project or you may send a check directly to BookShare, Action International, P.O. Box 398, Mountlake Terrace, WA 98043-0398.