iKnow Heaven Phone App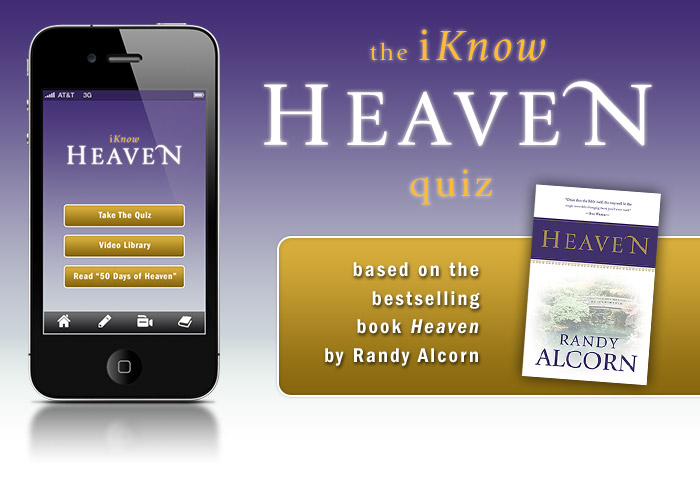 Download the iKnow Heaven phone app, featuring the Heaven IQ quiz.

An application that provides an entertaining quiz to see how well your Biblical knowledge is about what Christians can expect in Heaven. Many people are not aware that the Bible gives us many hints as to what awaits Christians after death. Test your knowledge with questions selected from content by Dr. Randy Alcorn, author of the bestselling book Heaven. App includes additional content on the topic of Heaven, according to the Bible. This can be a fun evangelism tool.
At this time the app is not available for the Droid platform.