Spring Gift Guide

Looking for meaningful gifts for Father's Day, graduations, weddings, and more? Check out our gift guide for ideas for everyone on your list! We offer gifts that will enlighten, inspire, encourage, and even share the good news of Christ.
Plus, when you purchase Randy Alcorn's books from our online store, the profits go directly to support the work of our ministry and fund our operating expenses.
We deeply appreciate our customers. Thank you for being a vital part of our ministry!
Gifts for Daily Encouragement

50 Days of Heaven
If you've always thought of Heaven as a realm of disembodied spirits, clouds, and eternal harp strumming, you're in for a wonderful surprise! God has put eternity in our hearts. Now Randy Alcorn brings eternity to light in 50 inspiring and thought-provoking meditations that will forever change the way you think about the spectacular new universe that awaits us. (purchase) Also available on audio CDs.
Grace: A Bigger View of God's Love
Nothing is as stunning or as hope-giving as God's grace. What would your life be like without the transforming power of God's grace? His grace gives comfort, strength, and encouragement when you face daily challenges both big and small. And best of all, this free gift of God's grace is available to everyone though a relationship with Jesus Christ. In this devotional, you'll discover a bit more about God's incredible grace. (purchase)
60 Days of Happiness: Discover God's Promise of Relentless Joy

When it comes to happiness, most of us have the same questions. Why can't I be consistently happy? Is it wrong to be happy when there's so much pain and suffering in the world? And perhaps the biggest one: How can I be happier? Some Christians make an artificial contrast between joy and happiness, while others claim God wants us to be holy, but not happy. In fact, he wants us to be both, and the two go hand in hand! (purchase)
Truth: A Bigger View of God's Word

The world is a sea of clashing beliefs and thoughts. Your own feelings and circumstances change from one day to the next. Your hear longs for something to on to...something to steer you in the right directions and give you peace. Only God's truth can satisfy that longing. In Truth: A Bigger View of God's Word, Randy Alcorn shares daily meditations, Scripture readings, and insspirationsal quotes to help you grasp the wisdom and love found in the eternal Word of God. (purchase)
Gifts for Theology Lovers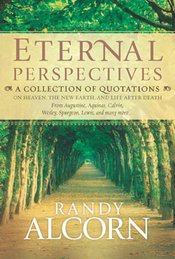 Eternal Perspectives
Brimming with more than 1500 verses, quotes, and selected reflections on the topics of Heaven, the New Earth, and life after death, Eternal Perspectives is the most comprehensive collection of quotations about Heaven ever compiled. It is filled with inspirational passages and insights from such noted authors, scholars, and theologians as Augustine, Jonathan Edwards, John Wesley, Charles Spurgeon, D.L. Moody, C.S. Lewis, A. W. Tozer, John Piper, Joni Eareckson Tada, and countless others. (purchase)
Happiness
In Happiness, noted theologian Randy Alcorn dispels centuries of misconceptions about happiness and provides indisputable proof that God not only wants us to be happy, He commands it. The most definitive study on the subject of happiness to date, this book is a paradigm-shifting wake-up call for the church and Christians everywhere. (purchase) Also available on audio CDs.
Heaven
In the most comprehensive and definitive book on Heaven to date, Randy invites you to picture Heaven the way Scripture describes it—a bright, vibrant, and physical New Earth, free from sin, suffering, and death, and brimming with Christ's presence. This book brings eternity to light in a way that will surprise you, spark your imagination, and change how you live today. (purchase) Also available on audio CDs.
Gifts for Fiction Readers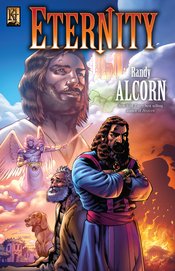 Eternity
Discover the classic story of the Rich Man and Lazarus taught by Jesus Christ with whole new eyes in this graphic novel from bestselling author Randy Alcorn. Written by Alcorn and illustrated by artist Javier Saltares, Eternity takes readers on a journey into the realm of first century Jerusalem and then ultimately into two shockingly different spiritual dimensions. (purchase)
The Apostle
It's the Apostle Paul's life story like you've never experienced it before!
Randy Alcorn's graphic novel The Apostle is based on the epic life and missionary journeys of Paul. You'll discover his incredible story of faith and grace in a compelling narrative form with beautiful full-color illustrations. (purchase)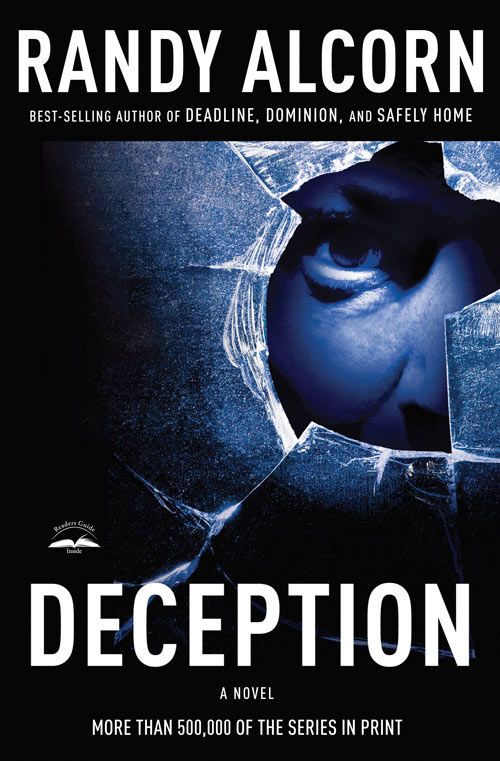 Deception
Ollie Chandler is a brilliant and quick-witted homicide detective with exceptional deductive skills and street smarts. He's a police department legend for his off-beat methods that solve crimes and coax confessions. When a Portland State University professor is found murdered in his home, Ollie is called in. Some strange indications on the professor's body suggest a peculiar means of death. (purchase) Also available on audio CDs.

Safely Home
Randy weaves a tale of intrigue and hope that takes readers on a journey from corporate America to the persecuted church in China. The novel challenges readers to consider if they are prepared to suffer and die for their faith, while reminding them of the hope of heaven and the importance of living with eternal matters in their daily lives. (purchase) Also available on audio CDs.
Graduation Gift for Children

Tell Me About Heaven
With paintings by artist Ron DiCianni. Gently guides adults and children to see what the Bible really has to say about Heaven and those who live there. (purchase)
See our book page for a full list of Randy's titles.

Have a question about a product? Contact us.