God Doesn't Love Us on Our Preferred Terms, But on His Own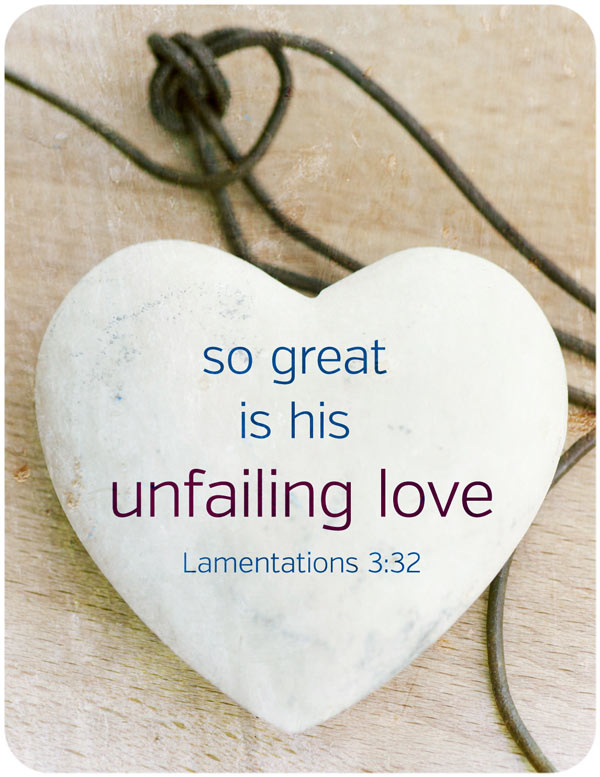 After God revealed His name to Moses, "He passed in front of Moses, proclaiming, 'The LORD, the LORD, the compassionate and gracious God, slow to anger, abounding in love and faithfulness, maintaining love to thousands, and forgiving wickedness, rebellion and sin'" (Exodus 34:6–7).
God's love abounds. It proliferates. It's overflowing, even excessive—something all sufferers need to hear.
The most compelling proof of God's love is giving His Son to die for us. "This is how God showed his love among us: He sent his one and only Son into the world that we might live through him. This is love: not that we loved God, but that he loved us and sent his Son as an atoning sacrifice for our sins" (1 John 4:9–10).
God's constant love for us will never let us down, no matter how things appear. We often define love in superficial and trivial ways, setting us up to question God's love in hard times. Yet notice how our spiritual forebears saw his love:
The LORD's unfailing love surrounds the man who trusts in him. (Psalm 32:10)

Have mercy on me, O God, according to your unfailing love. (Psalm 51:1)

Though he brings grief, he will show compassion, so great is his unfailing love. (Lamentations 3:32)
We cannot see the end God has in mind. If we could, we would likely see that the hardships God allows prevent even more debilitating hardships—the by-products of the diminished character that results from a life of ease.
Our problem is not that we make too much of divine love, but too little. God does not love us on our preferred terms, but on His own. His infinite wisdom ensures us that He gives to us a higher love, not a lower one. C. S. Lewis writes in The Problem of Pain,
We want, in fact, not so much a Father in Heaven as a grandfather in heaven—a senile benevolence who, as they say, "liked to see young people enjoying themselves," and whose plan for the universe was simply that it might be truly said at the end of each day, "a good time was had by all."...I should very much like to live in a universe which was governed on such lines. But since it is abundantly clear that I don't, and since I have reason to believe, nevertheless, that God is Love, I conclude that my conception of love needs correction."
Stock photo credit: Zela via rbgstock.com