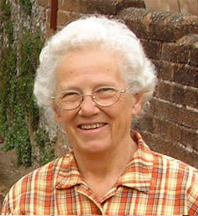 A couple of years ago I had the privilege of speaking at the Desiring God National Conference with John Piper, Jerry Bridges, and John MacArthur. But perhaps the greatest privilege was being with the other speaker, Dr. Helen
Roseveare
, missionary to the Congo. (Dr.
Roseveare's
biography is in Noel Piper's book
Faithful Women and Their Extraordinary God
,
which you can read online
.) I recently ran across this story from Helen:
"A mother at our mission station died after giving birth to a premature baby. We tried to improvise an incubator to keep the infant alive, but the only ...