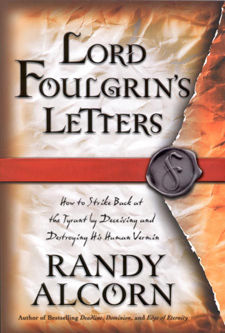 Summer is here, and it's the perfect time to relax by reading a good book (or two). In honor of these summer reading days, this month we're giving away Randy's fiction books, Lord Foulgrin's Letters and The Ishbane Conspiracy.

Lord Foulgrin's Letters are written by a demon to his subordinate Squaltaint. Lord Foulgrin advises Squaltaint how to tempt and deceive Jordan Fletcher, the human "vermin" or "sludgebag" to whom he's assigned.

Imagine what a major coup of military intelligence it would be if we could place a wiretap in Hell's war room. What if we could plant a bugging device where we could overhear our enemies assessing our weaknesses and strategizing how next to attack us?

Of course, we would have to weigh and measure their words—after all, they're liars. But if they didn't know we were listening, we could learn a great deal from their insights about us, how the war is going, and which of their strategies are working on us and which aren't. What an opportunity to see what they have up their sleeves!

Read an excerpt from Lord Foulgrin's Letters.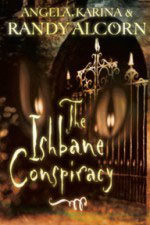 In The Ishbane Conspiracy, during one unforgettable year, four college students find themselves in a series of battles between light and darkness. Threatened by competing worldviews and the lures of a culture of death—including the occult—they must take drastic steps to resist and survive.

As spiritual warfare rages around them, a demonic correspondence takes place. Readers eavesdrop on the enemy, overhearing his strategies to deceive and destroy the youth culture in general, and these four in particular.

Readers of all ages (this isn't just a "youth novel") will be fascinated by a story that unveils the longings, confusions, and battles of the younger generation. They'll see how dark spiritual forces target young people for destruction and how their Creator draws them to himself.

Read an excerpt from The Ishbane Conspiracy.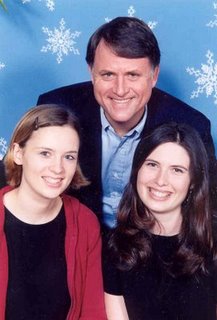 Randy writes of The Ishbane Conspiracy: "My daughters Angela and Karina helped me write this book. It was my first collaboration since writing a book with my wife Nanci fifteen years ago, and I thoroughly enjoyed it. I can't think of two people more qualified and skilled, in both the spiritual and artistic senses, I could have worked with. We read and discussed books on fiction writing, brainstormed characters and plots, stimulated each other's thinking, prayed together, had lots of fun and shared the frustrations and mind-numbing hard work of disciplined writing. Angela and Karina are true co-authors, not token ones. This is their book as much as it's mine, and they have my deepest respect."

Three randomly drawn winners will have the opportunity to choose between signed copies of Lord Foulgrin's Letters or The Ishbane Conspiracy. The deadline to enter the summer reading giveaway is Friday, July 25, and the winners will be announced in a blog post on Monday, July 28.

To enter for your chance to win, leave a comment on this post. Please be sure to include your contact information (a blog, or an e-mail address), otherwise we cannot contact you if your name is drawn. However, if you would prefer not to post your e-mail address, please check back on July 28 to find out if you are a winner. For further assistance, contact me at stephanie@epm.org

During July, Lord Foulgrin's Letters is on sale on the EPM website for $7.79 (retail $12.99), and The Ishbane Conspiracy is on sale for $8.99 (retail $14.99).

Hope your summer is full of great books,

Stephanie Anderson
Promotions Director
Eternal Perspective Ministries
www.epm.org/
Stephanie Anderson is the communications and graphics specialist at Eternal Perspective Ministries.