If God Is Good Releases Today, September 15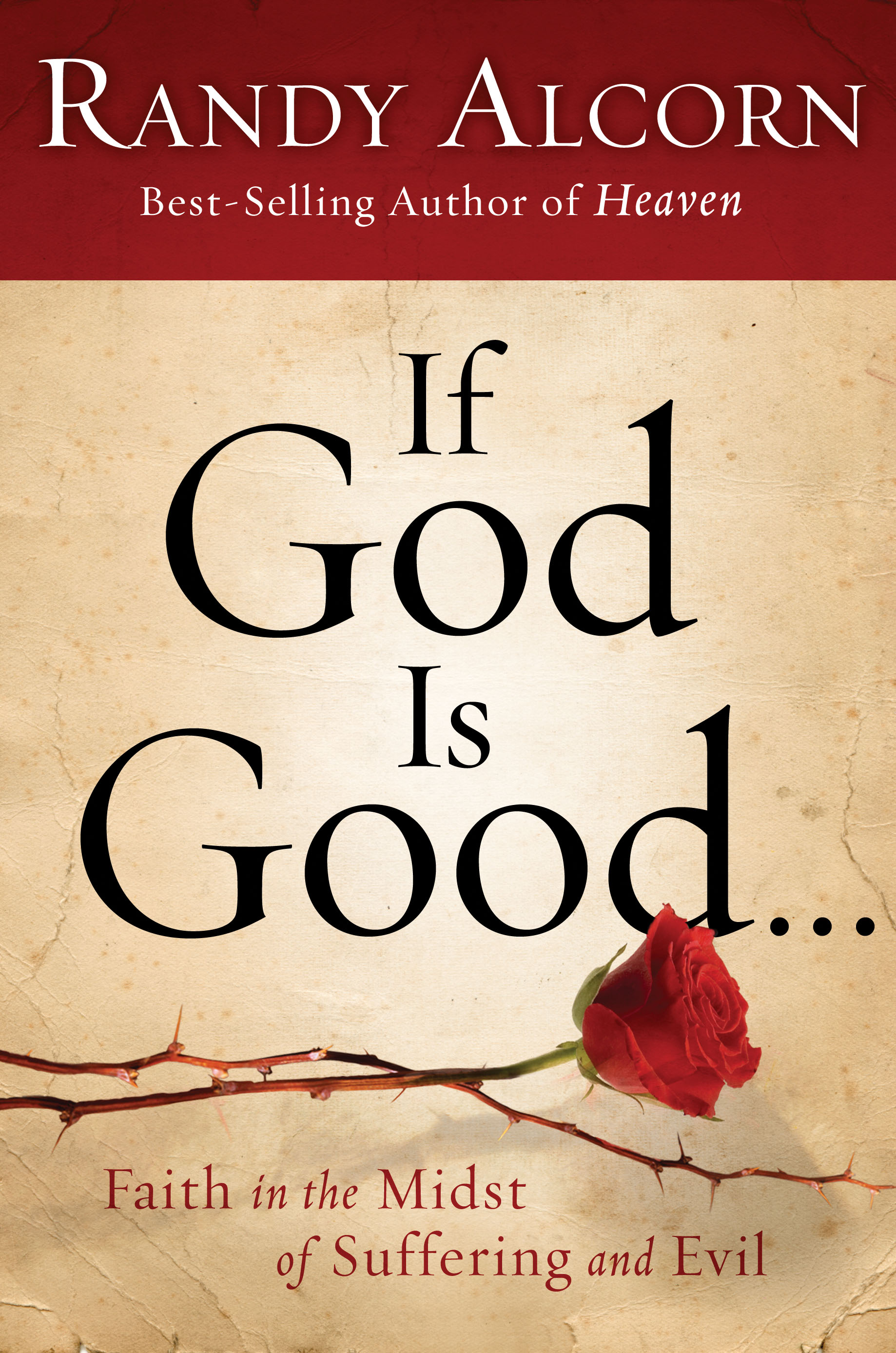 Today, September 15, is the release date of my new book If God Is Good. I hope you've had the chance to read some of the excerpts from the book that have been posted over the last few weeks. I've enjoyed reading your comments and seeing your responses.
I never feel really GREAT about a book when it's finished, but I do feel good about this one. It's God's Word that redeems it—so much powerful Scripture that it will more than compensate for my inadequacies. (He promises in Isaiah 55 that His Word will not return empty without accomplishing the purposes for which He sent it; He never promises that about my words or anyone else's.)
It's a far better book than it would have been as a result of all the time spent listening to critiques and input, and invested in rewriting, revising, and editing. If you don't want to make a writing project much harder on yourself, don't ask for serious critique! If you want a far better end product, recruit some smart people who are willing to look at a manuscript at its worst to help you bring it to its best. And then prepare yourself for many long hours of revision. Along with a journalist, a thirty-year-old cancer survivor, a missions director, and some pastors, my readers included a philosopher and several theologians.
I don't know what God will do with If God is Good. He may reach tens of thousands or, like the Heaven books, may touch millions (sales over 600,000 for the big Heaven book alone), but that's up to Him. Any number of people would be worth it. It's a stretch to say "If only one person is touched by this book, it was worth it," because I hope I'd have been able to touch more than one person if I had done something else with the thousands of hours I poured into it! But I do believe the book belongs to Him, and I am happy for Him to use it as He chooses to, no more and no less.
I've always been surprised because the books reach further than I think they will. The only time I really thought one of my books would have a big impact, it didn't. Lesson learned. I love how God surprises us! And it's all the more fun to see how God will use the book, because, as always, we plan on giving away one hundred percent of the royalties. In fact, those royalties will go to promote good, oppose evil, and relieve suffering around the world.
Some have already asked what my next writing project after If God Is Good will be. It's been five years since I finished Heaven, my last comprehensive work. I had a three-year break between that project and this one, during which I worked on smaller books and one novel. I need another break now, so I'll focus on some shorter works (which is what some readers prefer anyway, and they are certainly easier to write). After I have contracts, I'll talk about them publicly, but one involves some writings of Charles Spurgeon (have to be a little vague for now, but I'm having fun with it; few people I'd rather spend a day with than Spurgeon).
Eventually I'll return to a major work of fiction. I am considering a historical novel centered on one central biblical story. Eventually I want to do a spin-off from my spiritual mysteries Deadline, Dominion, and Deception. (All I know for sure is that it will start with a D, but that it will have to wait until I regain some energy after finishing If God Is Good.)
In the meantime, I look forward to hearing your responses to If God Is Good. Regardless of the difficulties we face, God offers us profound, moving, and surprising insights that can feed our minds, warm our hearts, and give us the strength to face a world that is not what it once was, or what it one day will be. The comfort centers on Christ, God with wounded hands. Jesus is the only Answer bigger than the questions.
Soli Deo Gloria.
Note from EPM: If God Is Good is available for purchase online, in local bookstores, and from the Eternal Perspective Ministries website. (Check out the If God Is Good Chapter Summaries for a preview of the book's content.)