Pursuing Sexual Purity in Your Marriage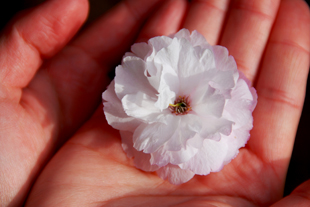 In my book The Purity Principle, I write about how Christian marriages face the same heartaches, struggles, and frustrations as other marriages, especially in the area of sexual purity. (But we have supernatural resources to deal with them.) The following guidelines for sexual purity in marriage can help you guard your relationship in this vital area.
(And whether you're married or not, sexual purity is inseparable from a committed Christian life. You want to know God's will? You don't have to wonder. Here it is, in 1 Thess. 4:3: "It is God's will that you should be sanctified: that you should avoid sexual immorality." For more from God's Word about purity, check out these Guidelines for Sexual Purity.)
Guidelines on Sexual Purity in Marriage
1. Regularly evaluate your relationship with your spouse. Beware of poor communication, inadequate conflict resolution, poor sexual relationship, discontent, and other red flags. Keep your fingers on the pulse of your marriage!
2. Spend regular uninterrupted time together to communicate on all levels: spiritually, intellectually, emotionally, and physically. (Date your spouse. If it's not happening, put it in your schedule!)
3. Share openly with each other—don't harbor secrets or withhold personal struggles. (Every adultery begins with a secret.)
4. At work, surround yourself with reminders of your spouse and children. (Reinforce the connection to home.)
5. When away from home, make frequent contact with your spouse and children. (Call daily if possible.)
6. Be sure your relationships with the opposite sex are either casual or, if close, familial (sister/mother, I Timothy 5:1-2). Discern the subtle signs of attraction, and back off when you see them.
7. Be fiercely loyal to your spouse; speak highly of her/him and never downgrade her to anyone.
8. Don't share your marriage problems with someone of the opposite sex, unless it is in a familial or professional relationships. (Even then, be careful).
9. Be sensitive to your spouse's sexual needs (they may be different than yours). Communicate honestly; don't harbor resentment.
10. Get your info on sex from those with a biblical perspective—watch out for popular sexperts and the media.
11. Be careful what you feed your mind on—what you watch and listen to and read, how you talk about sex, and what you laugh at. Guard your mind!
12. Anticipate, and then act to prevent, avoid and resist sexual temptation.
13. Be quick to confess and repent when you have engaged in mental impurity. Beware of cloudy thinking and rationalization!
14. When your sex drive is activated, mentally transfer it to your spouse.
15. Take time to cultivate your inner life. Take care of your spiritual health. You need internal strength to resist external pressure. There is no substitute for character.
16. Pray with and for each other.
17. Take care of your physical health; be as attractive to your mate as you can.
18. Be modest with others in public, and sexy with your spouse in private—not the opposite!
19. Ask to be held accountable by a Christian friend or prayer partner.
20. Rehearse in advance the devastating consequences of immorality and a broken marriage. Count the cost of neglect and unfaithfulness!