The C. S. Lewis Summer Institute at Oxbridge, and our England Memories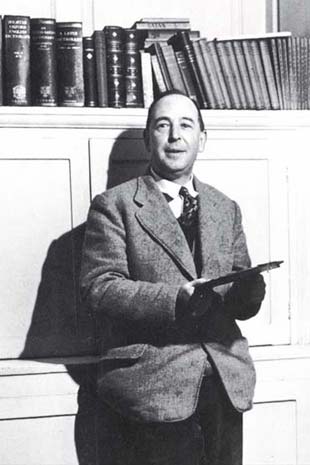 I know some of you, like me, have been deeply touched by the Lord through the writings of C. S. Lewis. So I'm going to tell you about something we're doing this summer, just so you'll all know about it, and in case a small number of you may sense God's leading to attend.
After I spoke at a C. S. Lewis conference in Texas in November, I was asked to speak at the Lewis Summer Institute at Oxbridge, July 26 to August 3, 2011. That's this summer, and it's coming quickly. Nanci and I love England, so we are taking advantage of this opportunity to return to Oxford and Cambridge.
This conference is only offered once every three years. I realize it isn't for everyone. It may not fall at a convenient time, and it costs money. I have considered attending the last two times it was offered, but just couldn't make it work. I'm going this time because I'm speaking, though I'm looking forward to soaking in as much of the rest of it as I can. And if you've never been to Oxford and Cambridge, I guarantee you, it's unforgettable. (Students were graduating from Oxford 250 years before Columbus discovered America, and many of the buildings in both places are centuries old.) Click here to watch an excellent six-minute video that explains more about the conference.
You can check out the schedule at the Oxbridge website. Among the speakers are Os Guinness, Chuck Colson, George Marsden, Jonathan Aitken, Kevin Belmonte and Ken Blanchard. (Go to their website to see the full list with their impressive bios.) And don't ask me how I ended up in the mix with this group, because I don't know. But if it was an oversight, I'm grateful for its providential nature!
To let you know about my part, at Oxford I'll be doing a seminar titled "Bringing a New Earth Perspective to Present Earth Sufferings." It's in two parts, on Wednesday, July 27 and continuing on Thursday July 28, from 2:30 to 5:00 p.m., with a break in the middle. I'll talk about—and we'll discuss as a group—how Romans 8 depicts the present creation (including people and animals) groaning under the curse of sin and death, yet anticipating God's promise of future deliverance that will come with the resurrection of God's children to life on a redeemed earth. It's in light of this reality that we should understand Romans 8:28—that the God of providence and grace is working all things together for an eternal good—and 8:18 that our present sufferings will be overshadowed by future glory. Lewis addressed this in different ways in The Problem of Pain, A Grief Observed and The Great Divorce, and in "The Weight of Glory" and "The World's Last Night," as well as in The Last Battle.
On Monday, August 1, at 11:30 a.m., I'll be giving a plenary address at Cambridge, in Great Saint Mary's church titled "The Biblical Meaning of the Resurrection, New Earth and Heaven." I'll address how the eternal Heaven spoken of in the Bible is not a disembodied state characterized by loss of humanity, individuality, creativity, responsibility, relationships and culture. Rather, it is a New Earth, God's original earth redeemed, forever delivered from sin and curse. Christ's redemptive work will free and empower his children to live and serve and experience the joy of unbounded creativity and productivity, for each other's good and God's glory. The resurrected person will be forever embodied—eating, drinking, walking, talking, creating, serving and worshipping the King of Kings. All this on a New Earth, with the physical features of a majestic creation, culture and nations, with art and music and all the God-honoring features of redeemed culture. C. S. Lewis envisioned this thoroughly biblical (yet strangely overlooked) promise at the end of The Last Battle.
At Cambridge, my seminar will be "Heaven and the New Earth in the Bible and C. S. Lewis." It will also be in two parts, on Monday and Tuesday, August 1 and 2, from 2:30 to 5:00 p.m. I'll share how the Bible promises that God will dwell forever with his people on a New Earth. The term appears in Isaiah 65 and 66, 2 Peter 3 and Revelation 21, but the place is also depicted in Isaiah 60, Ezekiel 47, Revelation 22 and other Scriptures we often restrict to an old earth millennial kingdom. The church has embraced an unbiblical Christoplatonism that disregards as unspiritual the body and the physical world, and idealizes the disembodied state. In contrast, Scripture elevates the blood-bought promise of physical resurrection and life in eternal community with God and transformed humans—active, engaged, worshipping, creative, and productive—on a thoroughly redeemed earth, where joy will be the air we breathe. We will look deeper into the Lewis passages touched on in the plenary session about Heaven and the New Earth.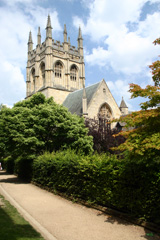 Nanci and I are also looking forward not only to attending the conference in both cities, and staying in the colleges, but also to some free time we'll have. Our half dozen UK visits have never been in warm weather, and our three Oxford visits were in fall, December and spring, so it will be great to see it in the summer. While we're there, we hope to again visit the Kilns, C.S. Lewis's former home just outside Oxford.
Speaking of which, I just pulled up some photos from our last trip to Oxford and London, in December 2005. We were invited to the movie premiere of The Lion, the Witch and the Wardrobe at Royal Albert Hall. The photos include time in Oxford, including Nanci and me in the doorway at the Kilns, and me in Lewis's front room there, and standing on Addison's Walk by Magdalen College (where Lewis taught). It was on Addison's Walk that J. R. R. Tolkien was used of God to convince C. S. Lewis that the gospel wasn't a myth and that Jesus is the reality that all the myths point to. Then there's the gathering after the Premiere where you'll see cast members, Nanci by the lampstand and sitting on the White Witch's throne, and me talking with the director and Doug Gresham, co-producer and C. S. Lewis's step son (who has since become a friend).
We have such great England memories, including being there with our daughters twice. In 1990, Karina and Angie and I ascended the stairs at Magdalen to C. S. Lewis's old rooms and knocked on the door, meeting a professor who stared at us and told us, yes, Lewis used to stay there, but it was a long time ago. (Nanci remained outside the building, too embarrassed to be an obnoxious American.)
After this summer I will not only be able to say that I attended Oxford and Cambridge, but that I taught at them both! (That is a joke, of course, but it rings hollow because I once had to confront a Christian leader who had made a number of false claims in his messages, including that he attended Oxford, when in fact, he once went to a seminar there!)
You can still register for the Summer Institute if you'd like to attend. For more information and to register, see the C.S. Lewis Foundation website. The Foundation has asked me to share a VIP promotion code with you if you register: TGG2011. This code allows you access to some special events while attending the Oxbridge Summer Institute.
If (and only if) it's what God has for you, Nanci and I hope to see some of you there!