Advocating for the Unborn: A Very Small Sacrifice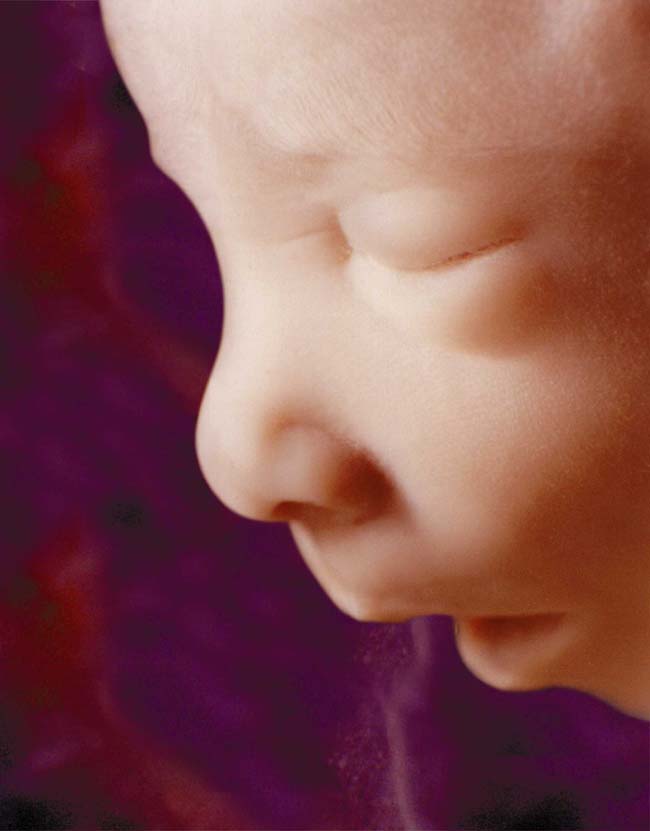 Randy asked me to write a blog about my experiences at Oregon's largest abortion provider. Once a month, for the past year or so, some friends and I have stood outside Lovejoy Surgicenter praying, holding signs, and seeking to offer alternatives to men and women who choose to abort their babies. It's a difficult place to go to and I never look forward to it. But once I'm there, it becomes a powerful time of intercession and opportunities.
Though much attention is given to the homeless, the environment, and sex trafficking—all good causes and worthy of our concern as the body of Christ—the unborn continue to need our help and their moms and dads still need to hear and understand the truth about their preborn child's humanity. So the battle remains to educate and intercede on their behalf.
What motivates me to do this? Here are some reasons: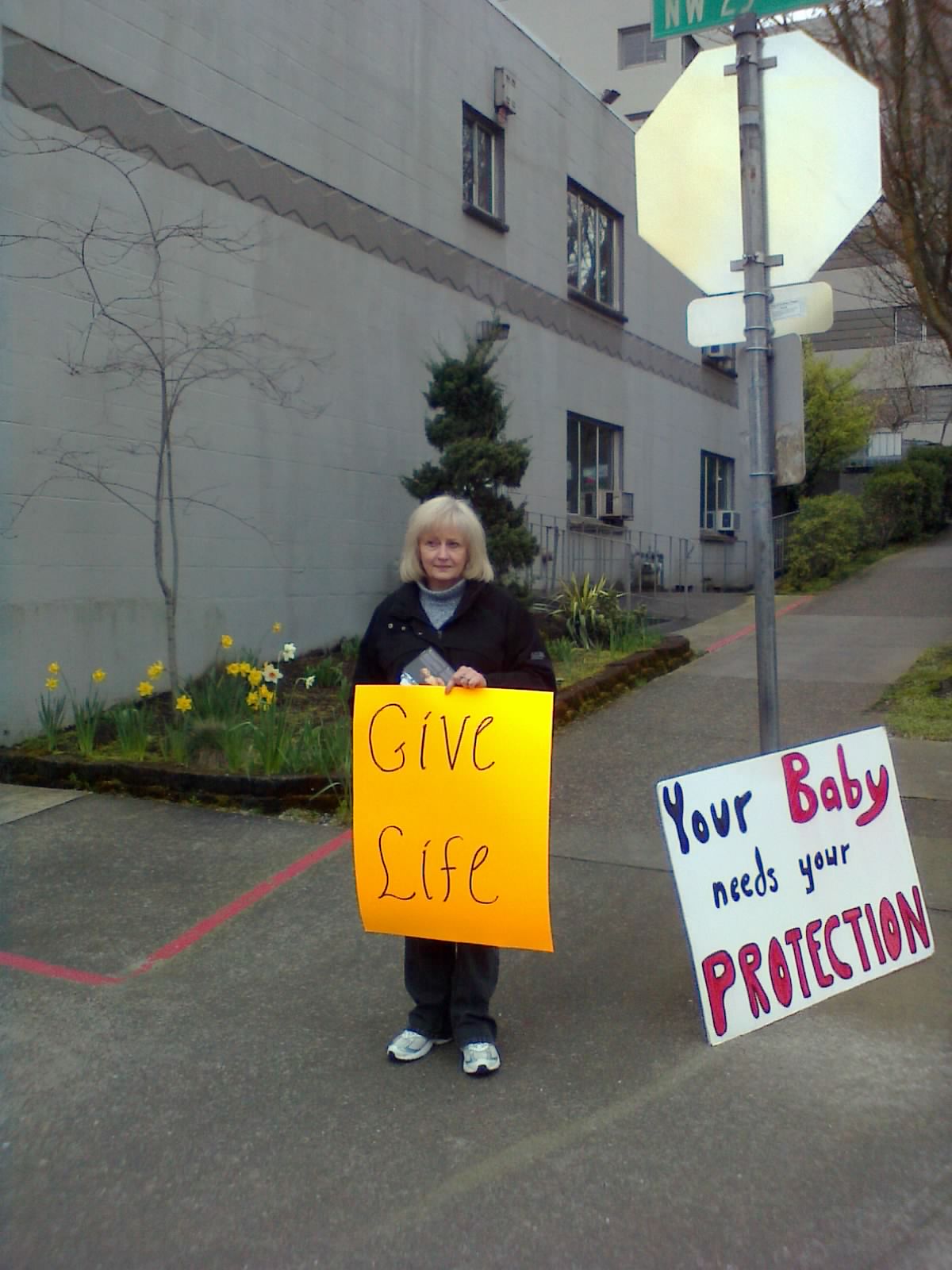 1. It's something I can do. Anyone can, and it's an extremely small sacrifice of time and energy in light of eternity. There are many prolife organizations doing wonderful work for the unborn and their moms, but being near the entrance to the clinic is the last-ditch effort to "rescue those being led away to slaughter" (Prov. 24:11). (That's Sharon, one of our receptionists at EPM, holding a sign outside the clinic.) I wonder what would happen if people showed up in droves to simply stand and pray outside all the abortion clinics in America. Just the sheer numbers alone would save lives because light shines brightly in the darkness.
2. I believe God answers prayer, not always in the way I anticipate but in ways I may never know this side of eternity. It's a privilege to stand and pray for the clients and workers going in and out. I pray those we encounter will know we're advocating not only for their unborn child, but also for them. We also pray for those driving by the clinic and for the many other facets of prolife work going on around the country.
3. It gets me out of my comfort zone. I don't like leaving that zone :), but I know it's good for me and strengthens my trust in the Lord when I encounter other difficult circumstances. And that's a very good thing.
We sometimes receive negative gestures, looks, and words from people driving by. Once, my friend Margie prayed and thanked the Lord for the privilege and opportunity to represent Him and to share in a very small way in His sufferings. Of course, no one was ridiculed and mocked more than Jesus!
A few stories from being at the clinic: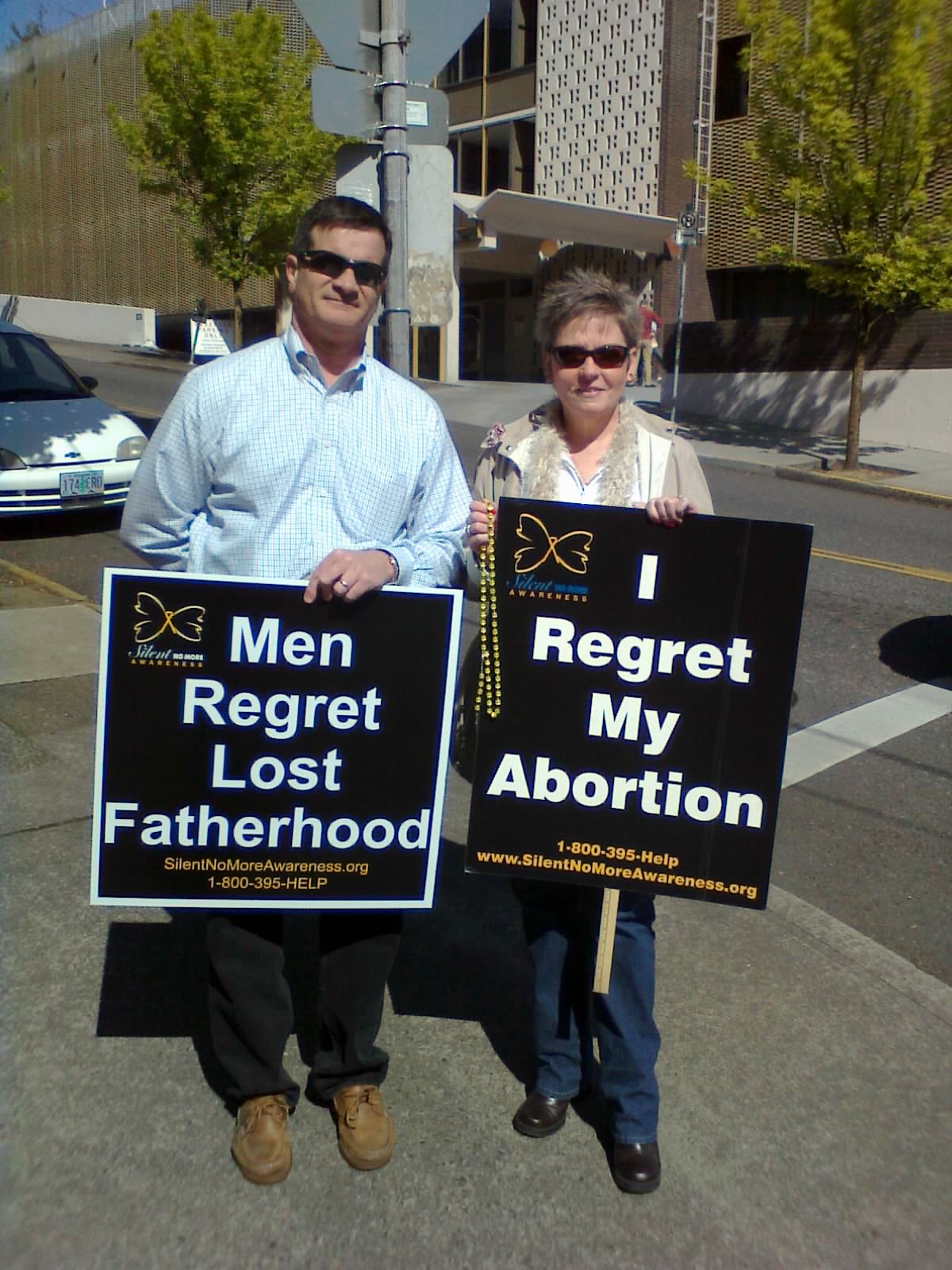 I talked with one woman who had driven her best friend 250 miles to get an abortion. Though she herself was opposed to it and had tried to talk her friend out of it on the drive there, she said, "She's my best friend, and I told her I would be by her side no matter what decision she made." I spoke with her about the Lord and give her a Heaven booklet. She accepted some post-abortion recovery material from me, and seemed surprised there was such a thing. I pointed to the women standing on the corner and told her they regretted their abortion decision and were here to help other women. (That's one of the women, Cheryl, with her husband, Rick, carrying signs from Silent No More.) I shared that her friend may realize the terrible decision she'd made to take the life of her unborn child and become angry with her for driving her to the clinic. She said, "That's something to keep in mind." It was obvious she hadn't considered that and maybe will rethink what a true friend really is.
Many women and couples who go into the clinic seem casual and flippant. One couple stands out among the rest. As the man walked by us and refused any literature, he proceeded up to the top of the stairs, turned and said almost joyfully, "We're going inside to kill our baby!" His girlfriend/wife playfully jabbed him in the ribs. Later he came out the back where we were standing and very arrogantly asked if we knew of a good place to get a hamburger. "Wow, I'm just so hungry. I could use a drink and something to eat!" Obnoxious comes to mind when I think of him. We tried to talk with him, but he said he already had four kids. "Why would I want another one? Portland is overpopulated, I don't have a job right now, and it's just a bunch of cells." Someone else walked by and recommended a restaurant so he left. I watched him walk away and felt such pity for his four living children.
One young man was outside smoking a cigarette waiting for his girlfriend inside. He allowed me to engage him in conversation, and I challenged him on being a man and taking responsibility. He said, "It's her decision." As we talked further I again appealed to him to be a protector and to lead. He then said, "Well, what can I do?" I told him he could go in there and talk to her. I was able to show him pictures of the baby at ten weeks and pointed out the hands and feet and the beating heart. He seemed to be somewhat responsive but didn't want to take any literature for alternative help. I believe a seed was planted, and God will use this in his life at some point. I also asked him how much an abortion cost these days and he said he didn't know. "Our insurance pays for it."
The clinic represents a lot of heartache. We watched several girls being wheeled out in wheelchairs from the back of the clinic. One of my friends wept when we saw a woman all alone who rode a taxi home.
One evening when I mentioned how I really didn't want to go to Lovejoy the next morning (of course, Satan loves that!), my husband said that we are being the hands and feet of Jesus. Each time we reach out to someone they are given an opportunity to receive the truth, and that's a gift to them even though they may not recognize it.
Whenever I step out of my comfort zone, God blesses. I pray the Lord uses us for His glory and the good of others. It is a privilege to be His servant.
Kathy Norquist
Executive Assistant to Randy Alcorn
Kathy Norquist was Randy Alcorn's Executive Assistant from 1997-2015, then worked in Ministry Development up until September 2018 when she retired. Kathy remains on the EPM Board of Directors.