My Top Five Recommended Books on Heaven
Recently, Christianitytoday.com posted an article from Paul Enns called "My Top 5 Books On Heaven." He included some very kind words about my book Heaven. Thanks, Paul.
When I was researching Heaven, I read 150 volumes on the subject, many long out-of-print. Since the book came out I've read a dozen more. (You'd be hard pressed to find a book on Heaven I haven't read, though there are at least a few.)
I thought I'd share my own top five list of books on Heaven that I've read and enjoyed, none of which are on Paul's list, though his choices are good too. Plus I'll add a bonus book written nearly three hundred years ago. (Not The Saints' Everlasting Rest, by Richard Baxter, though it was deservedly the classic book on Heaven for centuries).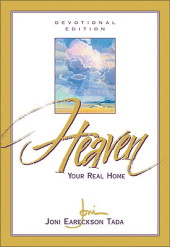 Heaven: Your Real Home, by Joni Eareckson Tada. When Nanci and I had dinner in her home with her and Ken, I told her that her book was my very favorite. She replied, to my amazement, that my book was her favorite. That was both shocking and encouraging.
The Last Things (Death, Judgment, Heaven, and Hell), by Paul Helm. Nothing fancy about this book, but it's gold. Paul Helm is a fine theologian and thinker, concise and rock solid. Helm has held the Regent College J.I. Packer Chair in Theology and Philosophy since Fall 2001.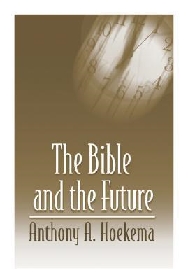 The Bible and the Future, by Anthony A. Hoekema. This is one of a disturbingly few books that has much to say about the New Earth, and for that reason alone it is worth a careful reading. Premillenialists will disagree with his amillennial position, but of course that position is as orthodox and about as common. But premillennialists should have no problem with his view of the New Earth, which is a very different issue.
The Message of Heaven & Hell (The Bible Speaks Today Series), by Bruce Milne. Dr. Milne, a Scot by birth and upbringing, was the Senior Pastor of First Baptist Church, Vancouver, BC from 1983 until 2001. His book is both pastoral and true to the biblical text. This is not a well-known book, but it deserves to be.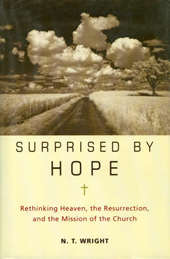 Surprised by Hope, by N. T. Wright. This one came out four years after my book Heaven, and to my surprise and delight, world class theologian Tom Wright not only read my book but said he agreed with it. I've had many people ask if I based my book on N. T. Wright's. Fortunately, mine was published in 2004 and his came out in 2008, otherwise it would appear that I leaned heavily on it! But I really do like what Wright did, and he's an excellent and creative communicator. Had his book come out first, I would have quoted from it heavily in mine.
And, drumroll, here's the bonus book: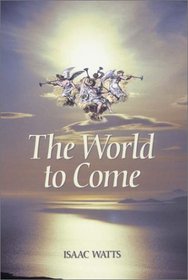 The World to Come, by Isaac Watts. He wrote it in 1745, three years before his death, but it is obscure and nearly unknown, though you can get scanned replicas online. When I last checked, it wasn't even listed among his works in the Wikipedia article on Watts. In fact, I didn't come across this one until after writing Heaven. I read it cover to cover, underlining heavily, and am glad to be quoting from it in an upcoming encyclopedia of great quotations about Heaven and the New Earth (tentatively titled Eternal Perspectives). I quote from Wright and the others in the same book, which will be released early in 2012.
I enjoyed and benefited from a number of those other 155 or so books, but I'll restrain myself to these six. And, no, I will NOT name my worst five.
How about you? Any books you've read that deal with Heaven in a way you think is biblical and helpful? (I'm not so much looking for the personal experience "been to Heaven and back" variety, though I know those are the most popular.)