A Weekend in Detroit, and Monday Night Football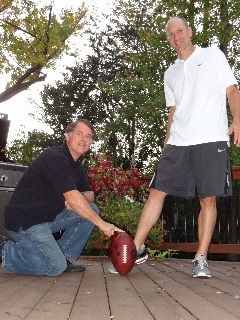 This is me on Saturday, here in Detroit, trying out for the job of Jason Hanson's holder. Between the 2 of us, Jason and I have scored nearly 2,000 points and a record number of field goals of 50 yards or more in NFL history, with several items in the NFL Hall of Fame. (Ok, I have been less visible on the actual playing field, but have prayed often for Jason over the years and there is always the chance that a few of his field goals have been successful as a result. We will find out in eternity, but I'm just sayin'...)

Nanci and I hung out with Jason and Kathleen at their home Saturday (that's the four of us in the picture below). Sunday morning I spoke at a great church in Detroit, and Sunday evening I spoke at a Generous Giving gathering in Tony and Martha Cimmarrusti's living room.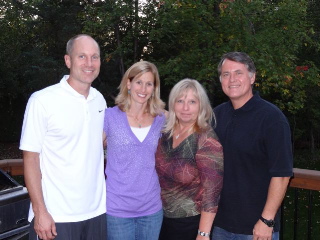 They are taking us to the Monday night football game, Detroit Lions versus Chicago Bears! Football is Nanci's love language, so this is a major event for us. (That's Nanci in the picture below with Pippin, the Hanson's dog.)

We thank God for His kindness in this weekend excursion. "Whether you eat or drink or whatever you do (including playing football or watching it) do it all to the glory of God."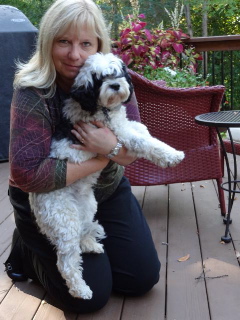 Jason Hanson is a committed follower of Jesus. One of the NFL all-time records Jason holds is most games played for a single team. Monday night will be his 300th game played for the 4-0 Detroit Lions. Congratulations Jason, and go Lions! (No offense to my many friends who are Chicago Bears fans, but you have to admit that the Lions are past due for a great season!)