The Wonders of our Creator and Savior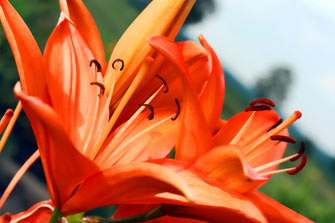 I love the beauty even of a fallen creation, and I always think, "What is it going to look like when it is a redeemed creation, on the New Earth?"
I also love time lapse photography and great music, both of which are in this 2.5 minute video. Sit back and worship. Watch as a family. Use it to teach your children or grandchildren about the wonders of their Creator and Savior.
Jesus said, "And why are you anxious about clothing? Consider the lilies of the field, how they grow: they neither toil nor spin, yet I tell you, even Solomon in all his glory was not arrayed like one of these." (Matthew 6:28-29 ESV)
The Life of flowers (Жизнь цветов) 1080p from uladzemer on Vimeo.