God's Good Work
We ourselves, who have the firstfruits of the Spirit, groan inwardly as we wait eagerly for our adoption as sons, the redemption of our bodies. For in this hope we were saved. But hope that is seen is no hope at all. Who hopes for what he already has? But if we hope for what we do not yet have, we wait for it patiently.

In the same way, the Spirit helps us in our weakness. We do not know what we ought to pray for, but the Spirit himself intercedes for us with groans that words cannot express. And he who searches our hearts knows the mind of the Spirit, because the Spirit intercedes for the saints in accordance with God's will.

And we know that in all things God works for the good of those who love him, who have been called according to his purpose. For those God foreknew he also predestined to be conformed to the likeness of his Son, that he might be the firstborn among many brothers. And those he predestined, he also called; those he called, he also justified; those he justified, he also glorified.

—Romans 8:23–30
Paul, having spoken about a world groaning in its suffering, says, "We know that in all things God works for the good of those who love him" (Romans 8:28). How can we know something so incredible? Because we know God is both sovereign and loving. We know he is fully in charge and he is lovingly carrying out a plan not only for his ultimate glory but for our ultimate good.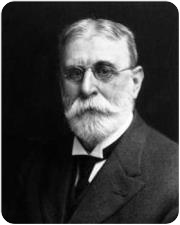 Benjamin B. Warfield, world-renowned theologian, taught at Princeton Seminary for thirty-four years until his death in 1921. Students still read his books today. But most of them don't know that in 1876, at age twenty-five, he married Annie Kinkead. They traveled to Germany for their honeymoon. In an intense thunderstorm, lightning struck Annie and permanently paralyzed her (some biographers are uncertain of this but believe nonetheless she was traumatized by the storm, with permanent physical results). After Warfield cared for her for thirty-nine years, she died in 1915. Because of her extreme needs, Warfield seldom left his home for more than two hours at a time during all those years of marriage.
Imagine your marriage beginning like that on your honeymoon. Imagine how it might affect your worldview. So what did this theologian with shattered dreams have to say about Romans 8:28?
The fundamental thought is the universal government of God. All that comes to you is under His controlling hand. The secondary thought is the favour of God to those that love Him. If He governs all, then nothing but good can befall those to whom He would do good.… Though we are too weak to help ourselves and too blind to ask for what we need, and can only groan in unformed longings, He is the author in us of these very longings…and He will so govern all things that we shall reap only good from all that befalls us.
Really, Dr. Warfield? Only good from all that befalls us? Even from a personal tragedy that deeply hurts your beloved wife and dramatically restricts her personal liberties and your daily schedule for the rest of her life and for most of yours? Warfield spoke not from the sidelines but from the playing field of suffering, answering an emphatic "Yes!" to the loving sovereignty of God.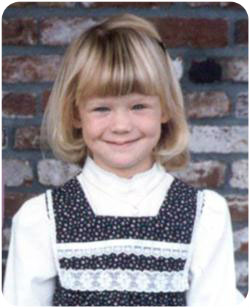 Paul wrote Romans 8:28 from a long track record of hardship, beatings, shipwrecks, cold, hunger, and sorrow. He had just spoken of the sufferings of this present time and the groanings of all creation, from God's children and the Holy Spirit himself. Paul brought solid credentials of adversity to the writing of Romans 8:28. Countless people such as B. B. Warfield have affirmed the same truth, earning the right to do so in the school of suffering.
If we see God as he really is, as he is revealed in Scripture, we can trust in his loving sovereignty even in life's greatest hardships.
God, we are grateful that our faith is not based on wishful thinking or today's circumstances. As you did for Dr. Warfield, help us ground our faith in the bedrock of your unchanging character and the reality of your love for us, testified to in Scripture and indisputably proven in the Cross of Jesus.
So appreciate your prayers for my daughter Angie and her surgery this Thursday, June 14. We know that God is faithful and in control!