An Epidemic Among Young Men
Those who read my blog post on Steve Saint and prayed for his surgery will be interested in this June 20 update from the Saint Family:

Steve came through his surgery very well. One of the biggest things for him is that he does not require his neck brace. He was able to stand up on his feet for about a minute this morning, with help. This is just the start of the long road ahead, but we know that he is a fighter and hard worker. By the beginning of next week, he should be moved into an in-patient rehab facility to begin intensive physical therapy. Please continue to pray for Steve and Ginny, as well as the rest of our family and care-givers as we continue this journey together to see how God will use this for our good and His Glory.

Thank you!

Jaime Saint for the Saint Family

You can continue to follow Steve's recovery at ITEC's Facebook page.
I have lamented before about the large number of young men who are not readers, and who therefore are not readers of God's Word or great books that can deepen their walk with God, and prepare them to be Christ-centered leaders of their families and churches. I have also commented on the addiction to video games, movies, TV and social media that has drained them of time and interest to discover the virtues and satisfaction of reading and sustained contemplative thought. I have also addressed the pornography problem, which has shipwrecked countless young men in our culture, and in our churches.
All of this is part of a culture of boys who never grow up, and young men who still live with their parents a decade after graduating from high school, and who are unemployed and don't seriously look for work. In other cases, they are married but spend their time gaming, watching media, and wasting away their days while their wives work and bring home the income that supplements their husband's addictions and idleness.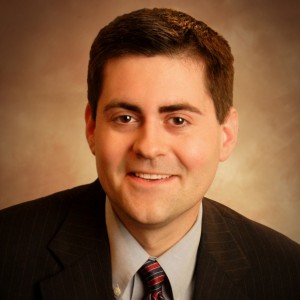 Thankfully there are many exceptions to this. I thank God for the many young men I know who are sold out to Christ, study God's Word, read great books, provide for their wives and children, and offer them spiritual leadership. But we dare not ignore the extent of the problem of addicted and unmotivated young men who are wasting their lives and not stepping up to the plate and becoming what God has called them to be.
Russell Moore has written an excellent and important article addressing some of these issues. I highly recommend that every parent, church leader, young man and young woman read it and take it to heart. We can break the chains and reverse the trend, but only if we first recognize the reality and depth of the problem we are facing among young men in our culture and in our churches:
Fake Love, Fake War: Why So Many Men Are Addicted to Internet Porn and Video Games

by Russell Moore

You know the guy I'm talking about. He spends hours into the night playing video games and surfing for pornography. He fears he's a loser.

And he has no idea just how much of a loser he is. For some time now, studies have shown us that porn and gaming can become compulsive and addicting. What we too often don't recognize, though, is why.

In a new book, The Demise of Guys: Why Boys Are Struggling and What We Can Do About It, psychologists Philip Zimbardo and Nikita Duncan say we may lose an entire generation of men to pornography and video gaming addictions. Their concern isn't about morality, but instead about the nature of these addictions in reshaping the pattern of desires necessary for community.

If you're addicted to sugar or tequila or heroin you want more and more of that substance. But porn and video games both are built on novelty, on the quest for newer and different experiences. That's why you rarely find a man addicted to a single pornographic image. He's entrapped in an ever-expanding kaleidoscope.

There's a key difference between porn and gaming. Pornography can't be consumed in moderation because it is, by definition, immoral. A video game can be a harmless diversion along the lines of a low-stakes athletic competition. But the compulsive form of gaming shares a key element with porn: both are meant to simulate something, something for which men long.

Pornography promises orgasm without intimacy. Video warfare promises adrenaline without danger. The arousal that makes these so attractive is ultimately spiritual to the core.

Satan isn't a creator but a plagiarist. His power is parasitic, latching on to good impulses and directing them toward his own purpose.

God intends a man to feel the wildness of sexuality in the self-giving union with his wife. And a man is meant to, when necessary, fight for his family, his people, for the weak and vulnerable who are being oppressed.

The drive to the ecstasy of just love and to the valor of just war are gospel matters. The sexual union pictures the cosmic mystery of the union of Christ and his church. The call to fight is grounded in a God who protects his people, a Shepherd Christ who grabs his sheep from the jaws of the wolves.

When these drives are directed toward the illusion of ever-expanding novelty, they kill joy. The search for a mate is good, but blessedness isn't in the parade of novelty before Adam. It is in finding the one who is fitted for him, and living with her in the mission of cultivating the next generation. When necessary, it is right to fight.

But God's warfare isn't forever novel. It ends in a supper, and in a perpetual peace.

Moreover, these addictions foster the seemingly opposite vices of passivity and hyper-aggression. The porn addict becomes a lecherous loser, with one-flesh union supplanted by masturbatory isolation. The video game addict becomes a pugilistic coward, with other-protecting courage supplanted by aggression with no chance of losing one's life.

In both cases, one seeks the sensation of being a real lover or a real fighter, but venting one's reproductive or adrenal glands over pixilated images, not flesh and blood for which one is responsible.

Zimbardo and Duncan are right, this is a generation mired in fake love and fake war, and that is dangerous. A man who learns to be a lover through porn will simultaneously love everyone and no one. A man obsessed with violent gaming can learn to fight everyone and no one.

The answer to both addictions is to fight arousal with arousal. Set forth the gospel vision of a Christ who loves his bride and who fights to save her. And then let's train our young men to follow Christ by learning to love a real woman, sometimes by fighting his own desires and the spirit beings who would eat him up. Let's teach our men to make love, and to make war . . . for real.